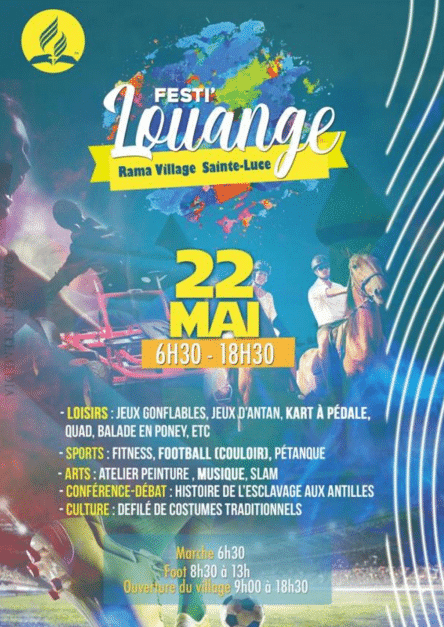 Festi'Louange
22. May 2019
6:30-18:00
Rama Village, Sainte Luce
Free
FEAM is pleased to invite you to the 3rd edition of Festi'Louange. Come and have a great time with family or friends.
An event where you can as well participate in sports activities like Fitness, a football, petanque….
Participate in leisure activities such as pony rides, different games, quad pedal and a mini local produce market, literatures, diet, health tips and many more …
Food and drinks on the spot.
Infoline: +596 596.61.99.94