Restaurants and nightlife
There's a wide range of restaurants and bars offering of all types of cuisine and good cocktails in different price categories. In our selection you will find the best tips where to have tasty dinner, drinks or just where to dance and party.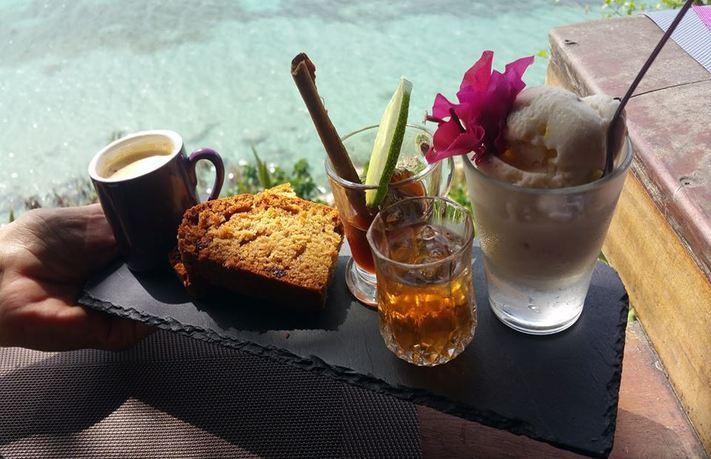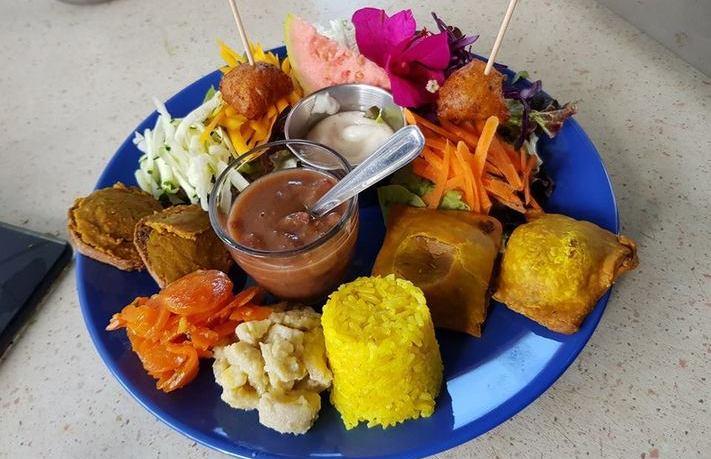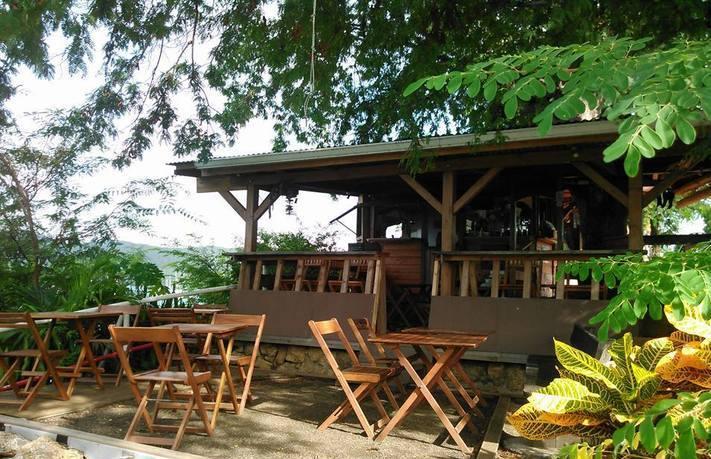 Otantik
This little rustic place overlooking the bay is a great place  to get a vegetarian dish on the island. The food is always excellent and a very good value. They also make delicious homemade juices. Service may be a little slow from time to time, but well worth the wait.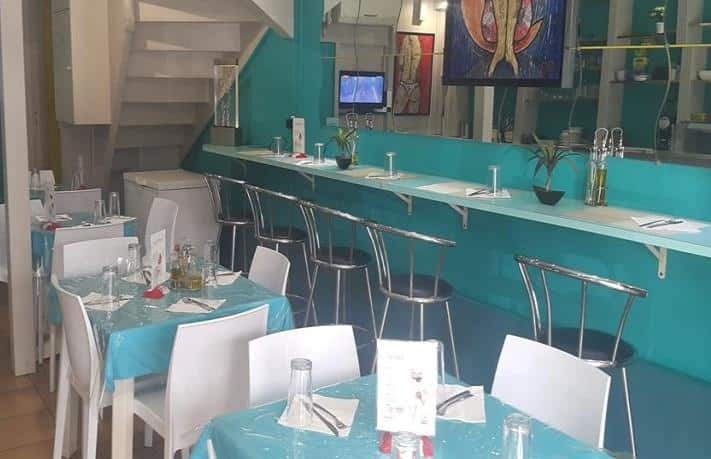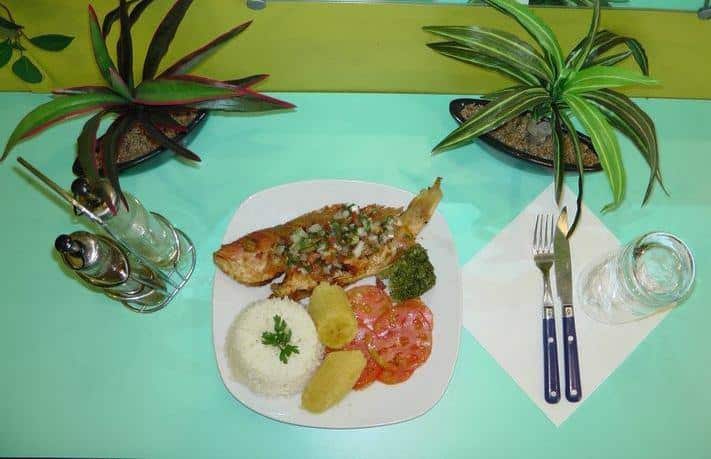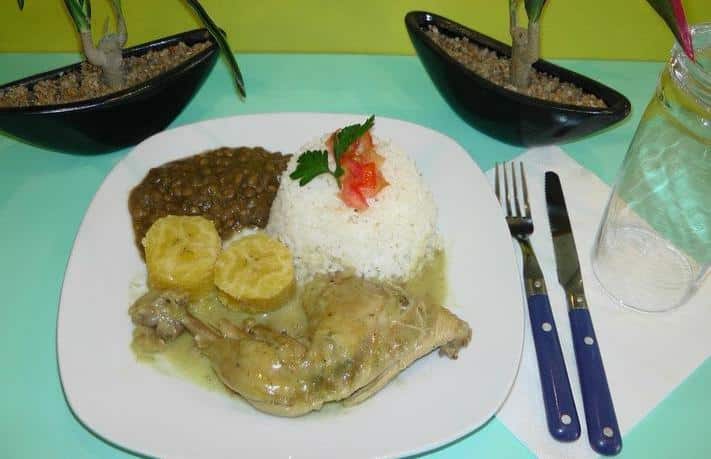 Le Fait Tout
Local little family restaurant, fresh ingredience, mother is cooking all the dishes, son is serving all the guest. They have very delicious food and you can compose your own plate from fresh daily offer.
The Fait-tout a colorful Caribbean cuisine combining balance and diversity.
Located in the city center of Fort-de-France.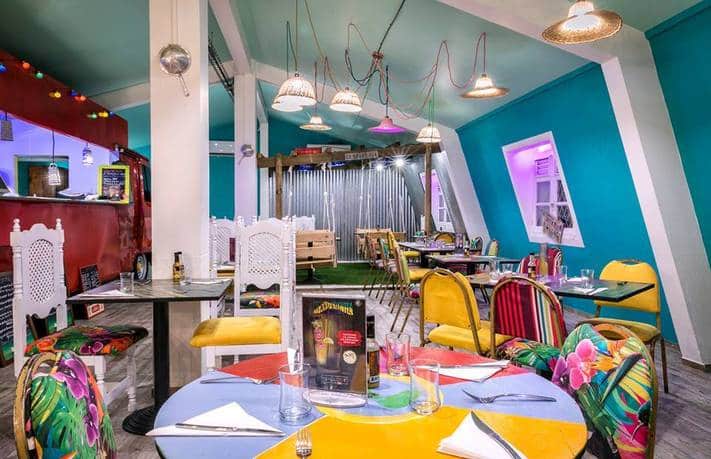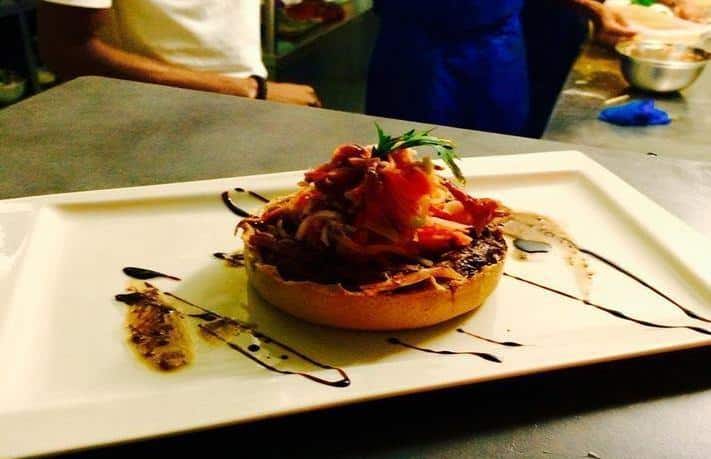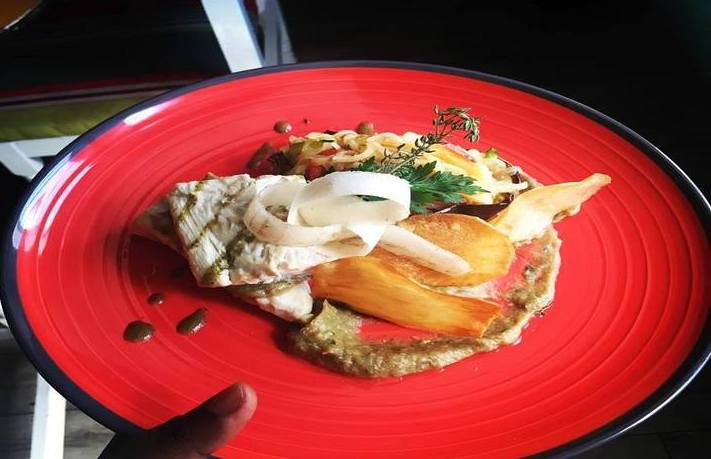 Le Steel Pan
Nice and stylish restaurant, specialized on Caribbean and Creole food.
Come and discover the different Caribbean flavors in an original setting!
The Steel Pan will take you on a trip of flavours where the love of fresh products is highlighted. Vegetables, fish, meat and more.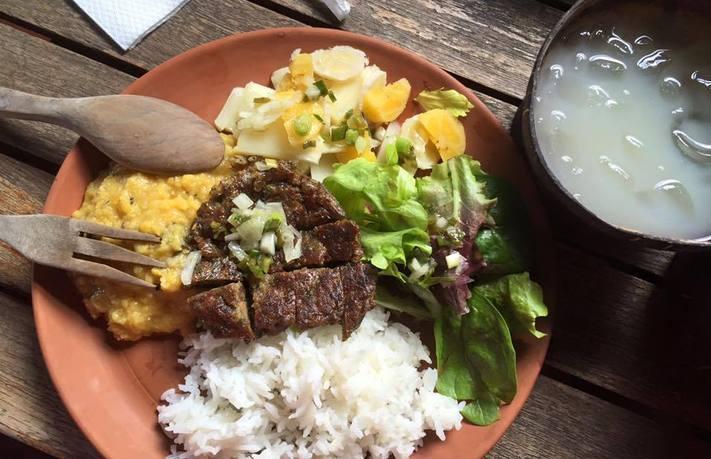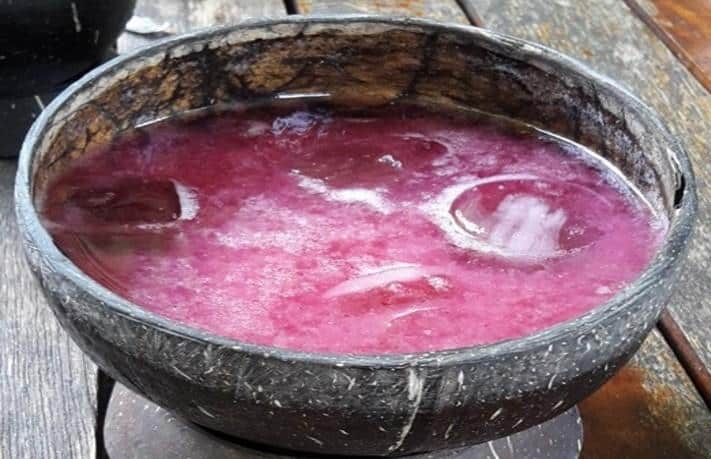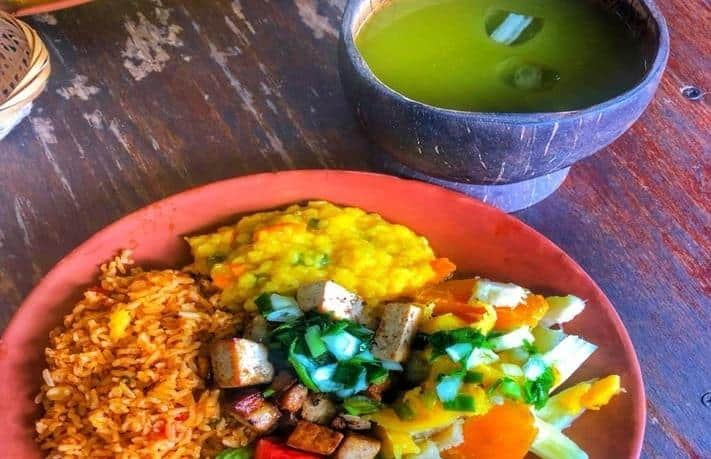 La Réserve
Homemade, locally sourced perfection. This truly authentic little spot grows their own ingredients, and serves a  three-course set meal complemented with fresh juice on a tiny terrace for just 14€. Be sure to make a reservation. The place is hard to find so use our interactive map.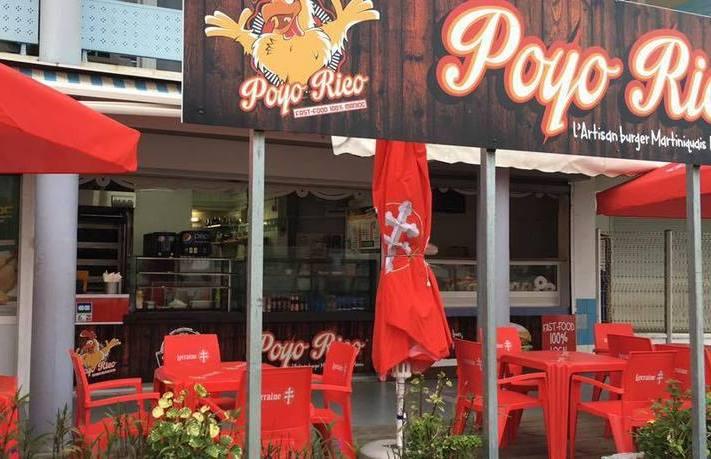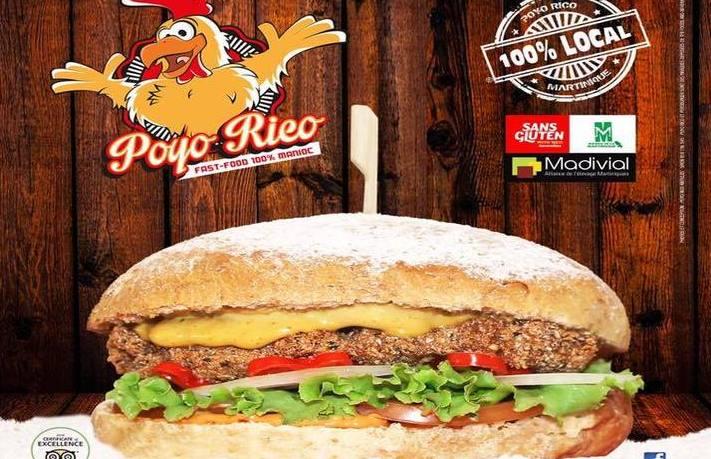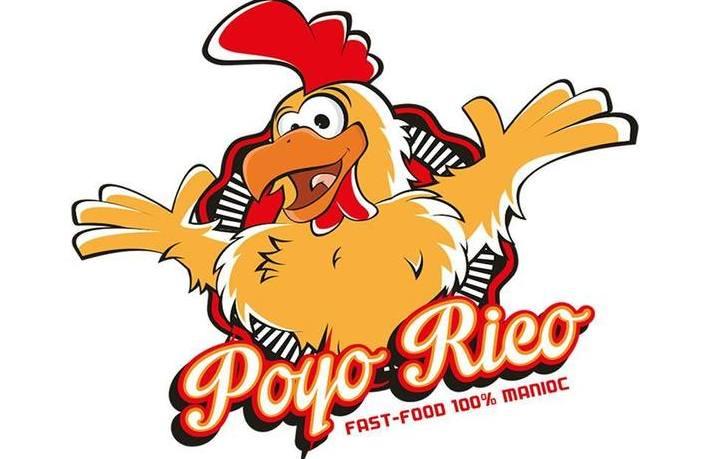 Poyo Rico
Great little fast food joint, where somehow everything is made fresh to order. A great spot for a quick fix where you don't spend fortune. Famous for their chicken sandwiches served in a homemade cassava flour bun.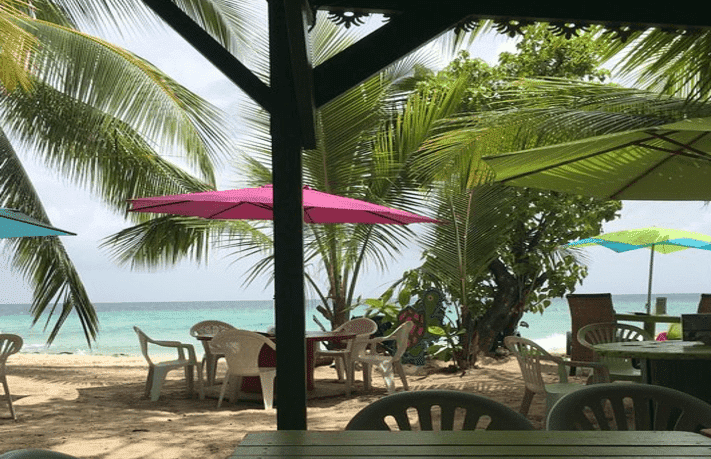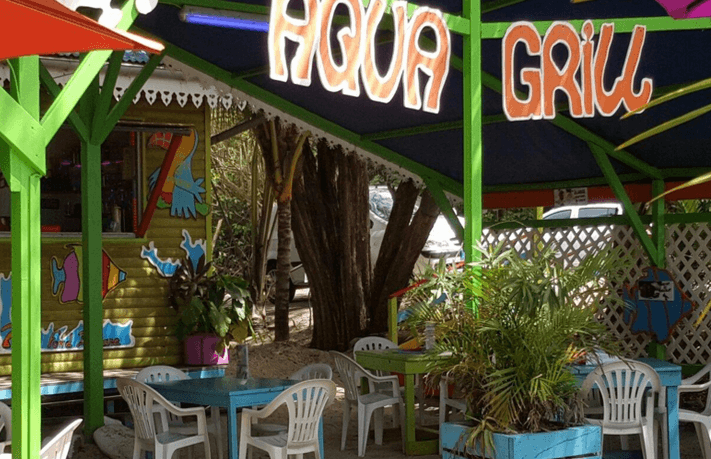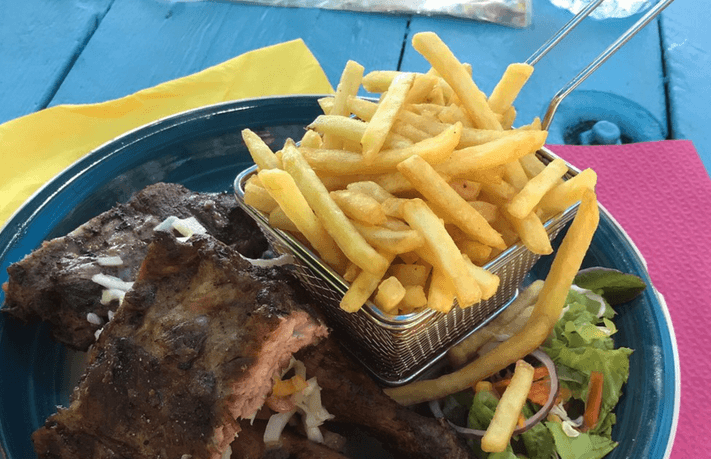 Aqua Grill
Relaxed place right on a picture-perfect beach with a relaxed atmosphere offering delicious food hot off the grill. Great food, perfect cocktails, and friendly staff.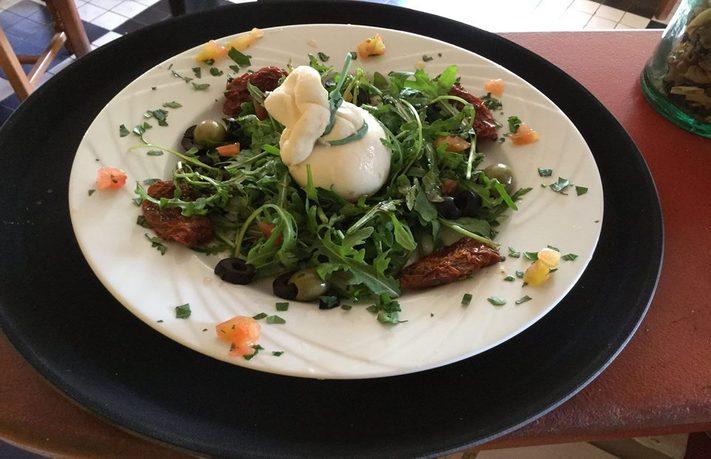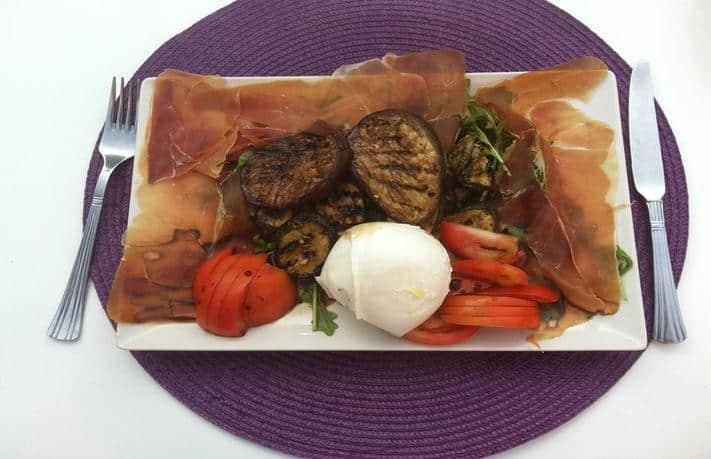 La Tavola Italiana
The best pasta on the island! Typical Italian dining with everything that goes with it. Traditional dishes, wine, dolce and aperitivi. Usually  packed, so it's best to make a reservation.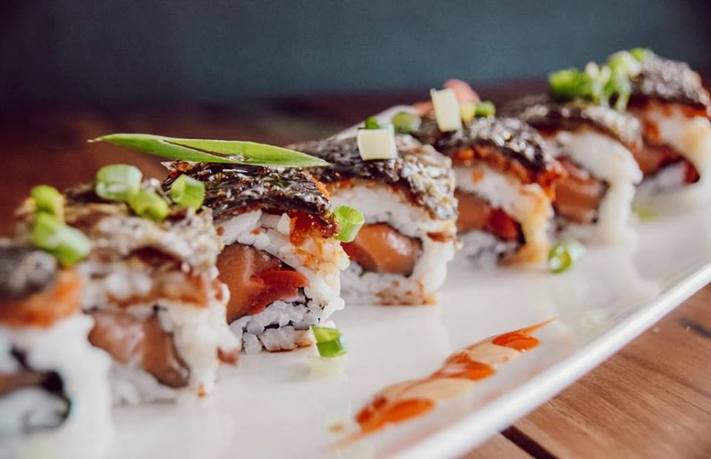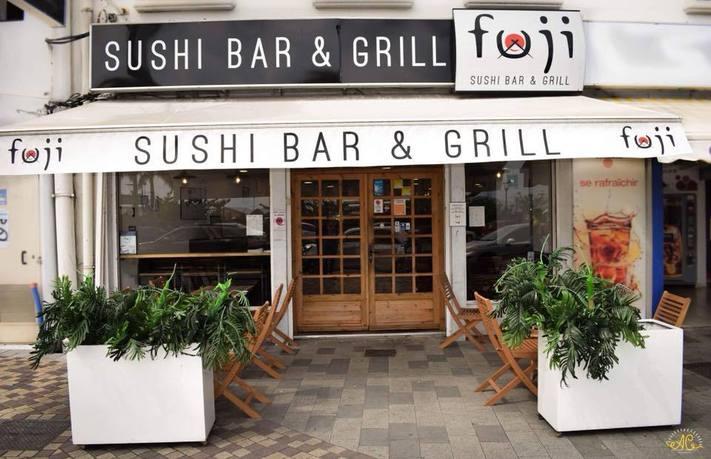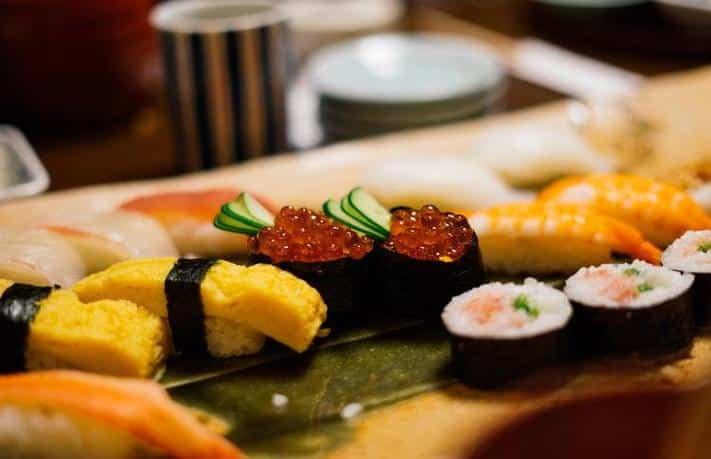 Fuji Sushi
Have a taste for sushi? Then this is your place! Fuji is one of three sushi places on the island, and easily the best.  You'll find this modern Japanese restaurant on the main street in downtown Fort de France. Busy? Grab a box of sushi to go!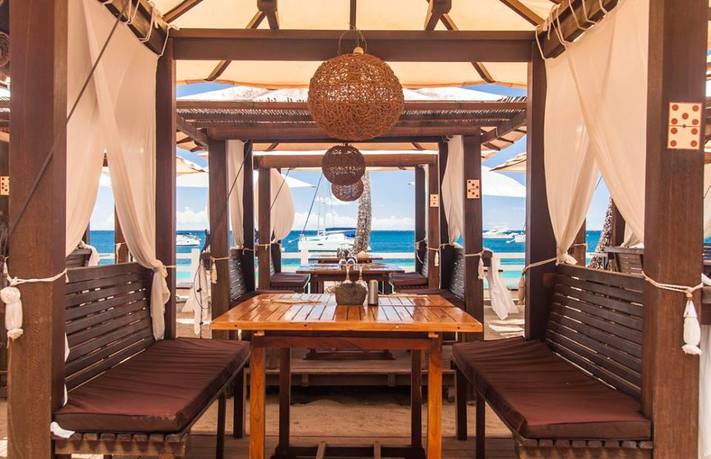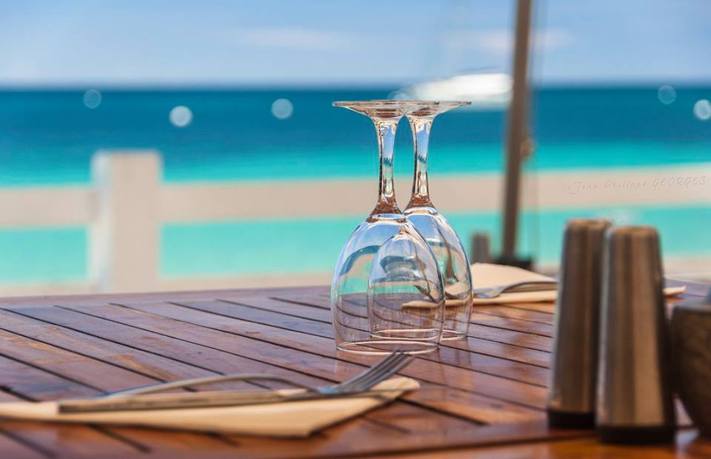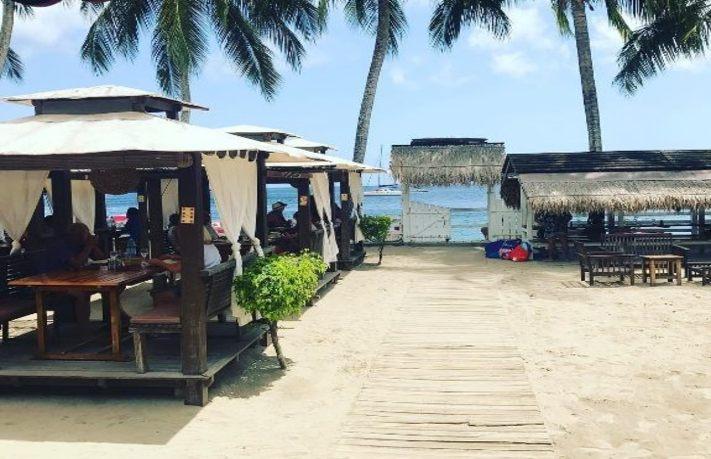 Ti Sable
Popular beach restaurant with beautiful views and great atmosphere. On Sunday evenings they organise different live bands. This stylish place can be a great way of spending a day at the beach. It would be a good idea to book ahead and keep in mind that parking can be a challenge.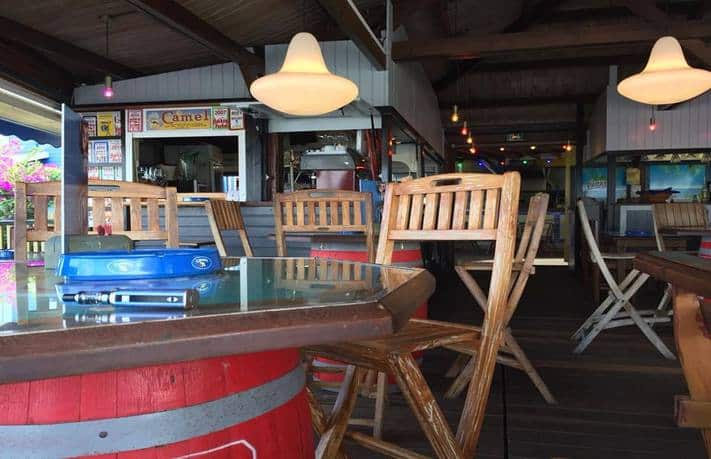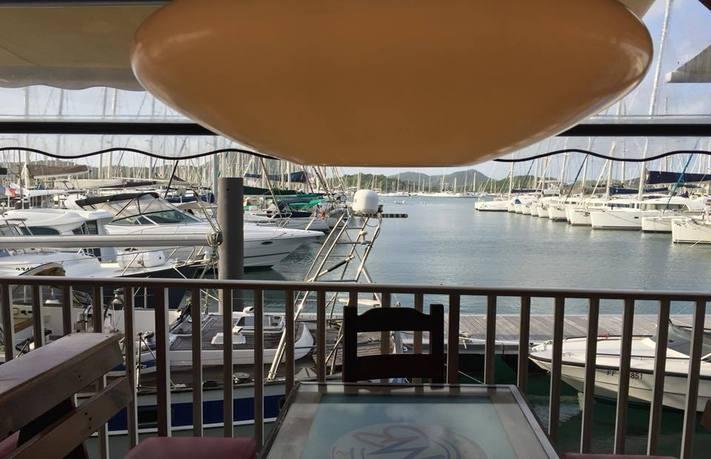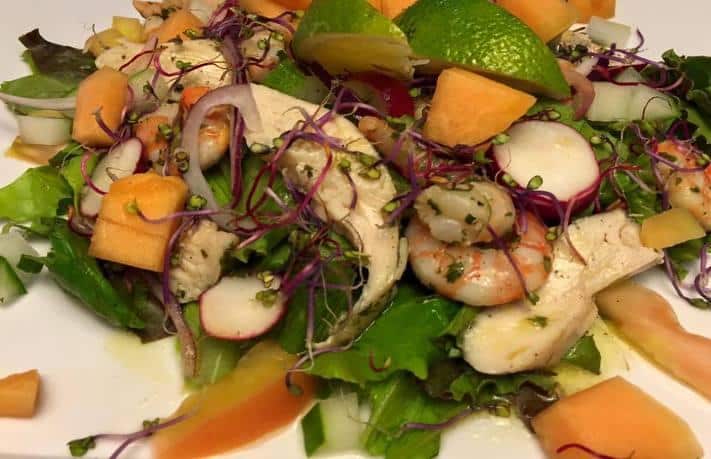 Le Mango Bay
Great place near the marina with beautiful views, friendly staff, laid back atmosphere, and filled with locals. A perfect combination for breakfast, lunch or a beautiful dinner. Happy hour Fridays  6 to 8PM.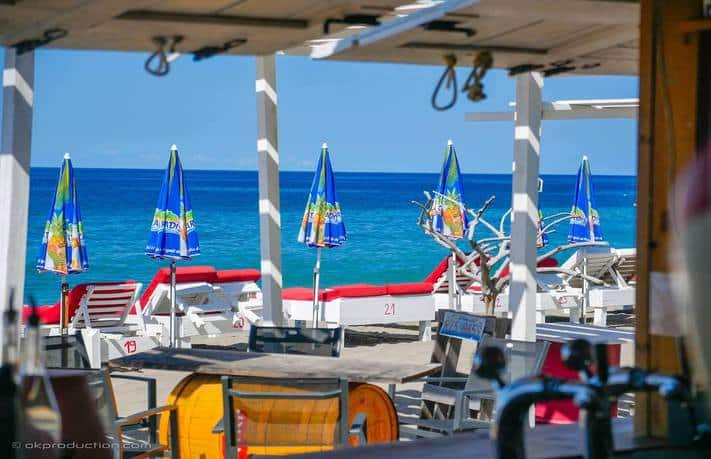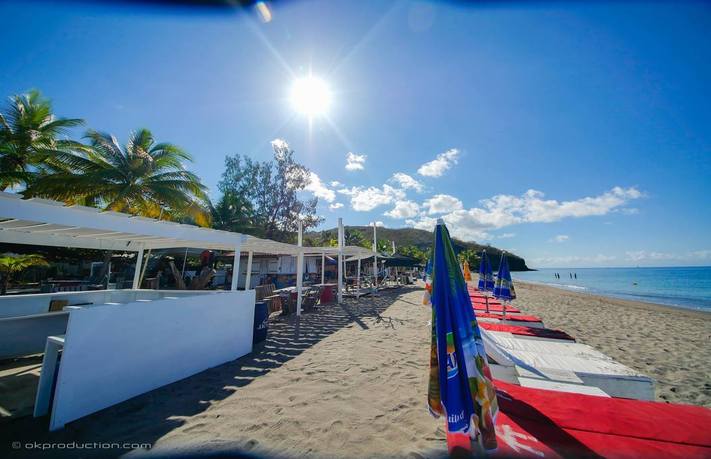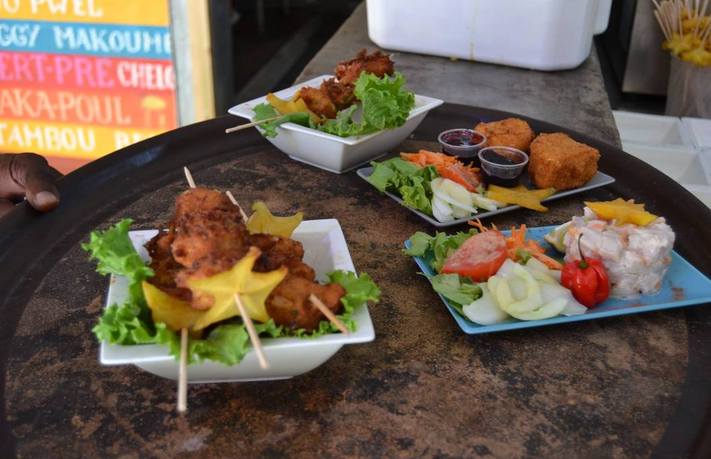 Le Petibonum
Feel like fresh and delicious seafood? Try Le Petibonum, where you can enjoy your dinner watching sunset and sipping Mojito. You can sit down, lay down but can always just chill out!
For burger lovers – this place makes them sooo big and really really tasty! You won't be disappointed.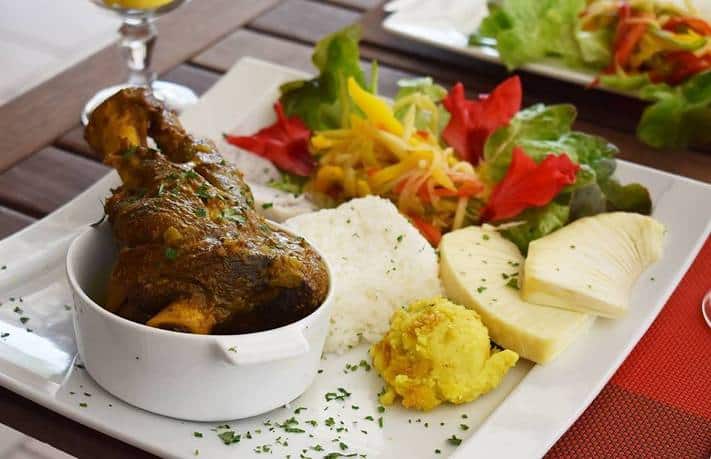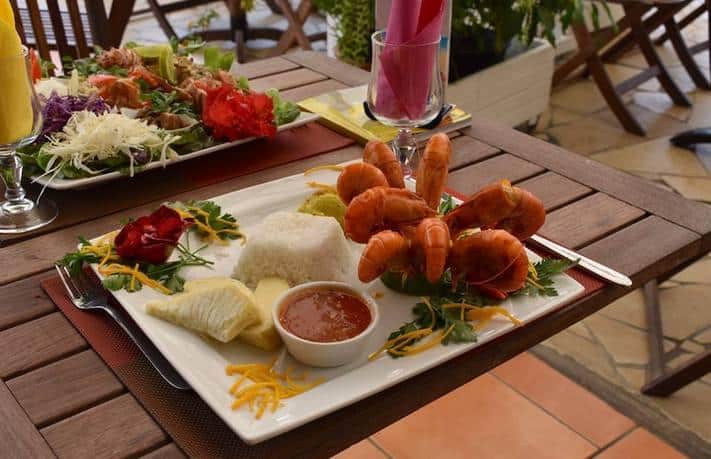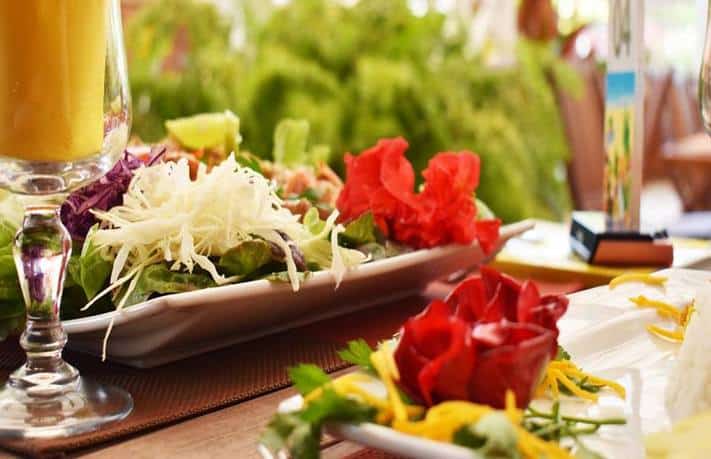 Le Bambou
Le Bambou is a restaurant specialising in traditional Creole cuisine. Come for the friendly atmosphere and all locally sourced produce.  After your meal you can take a walk in the beautiful Creole gardens situated just behind.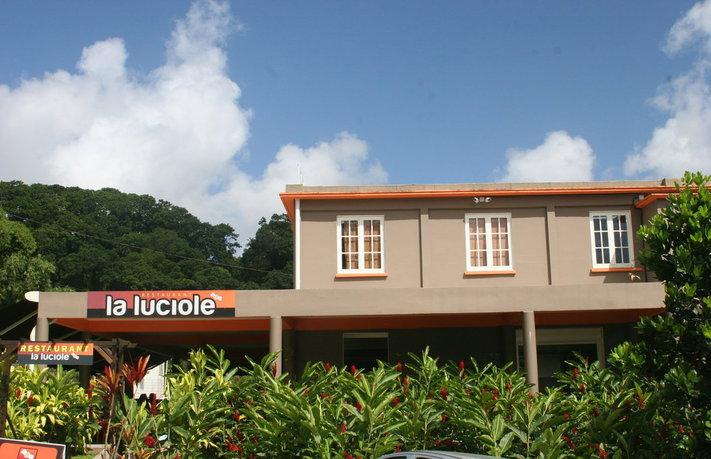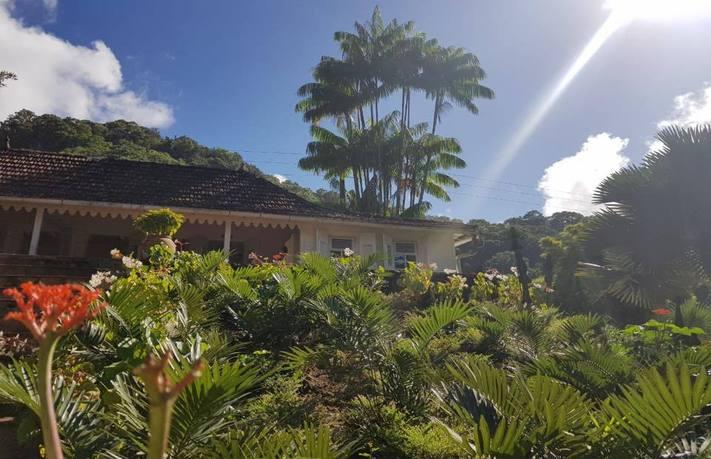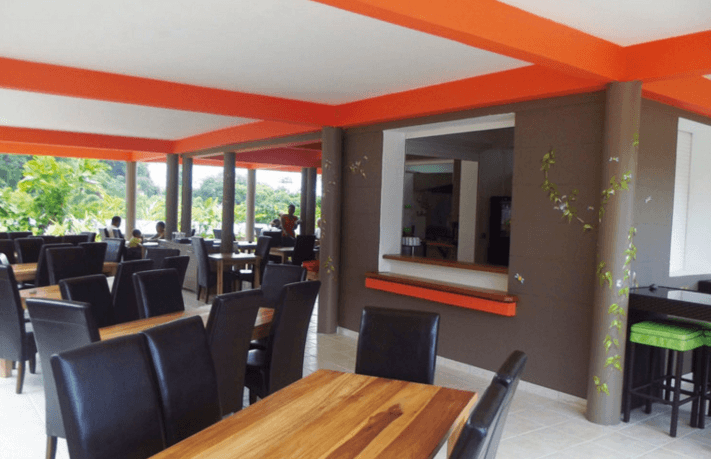 La Luciole
Perfectly located restaurant we can recommend for a visit after a walk in the beautiful Jardin de Belata botanical garden. They offer a  set menu for 25€ including starter, main, dessert and a drink, or order à la carte.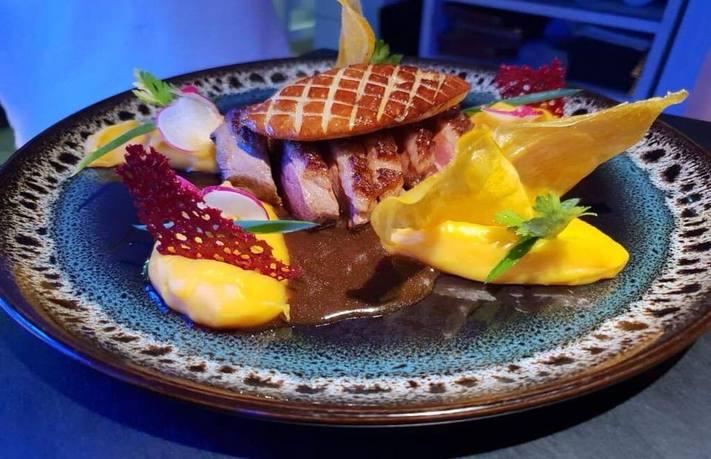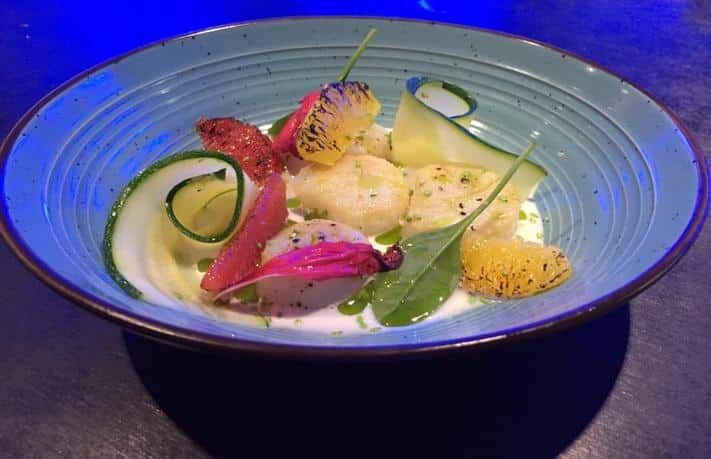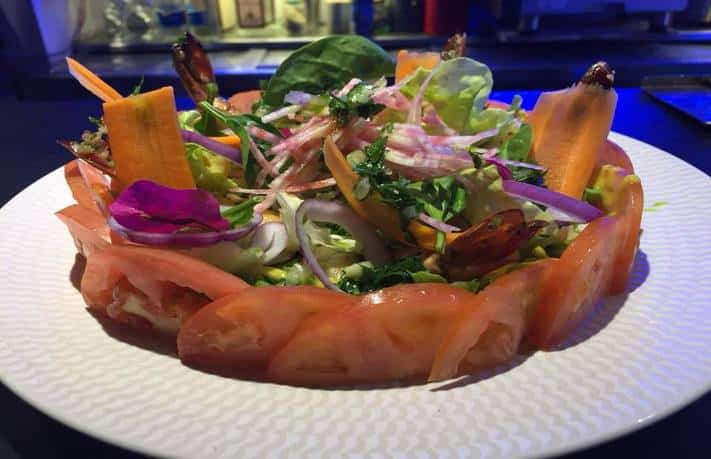 Case Coco
One of the best rated restaurant on the island! If you want to treat yourself to a special dinner, this is your place. You´ll be served perfectly presented fresh seafood by a professional staff in a fantastic atmosphere. You should definitely call ahead to book your table.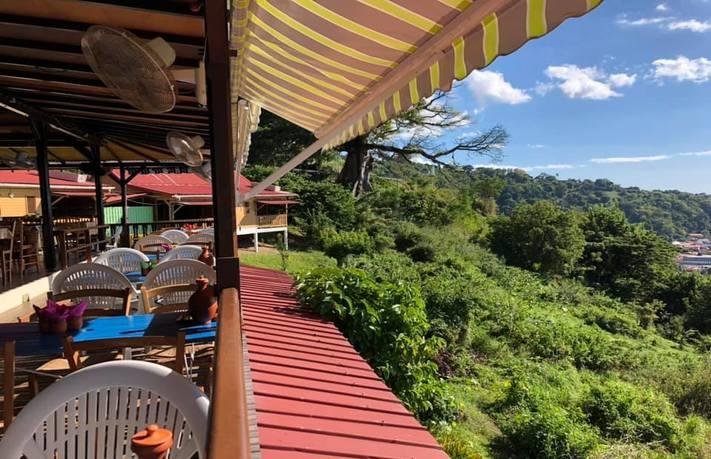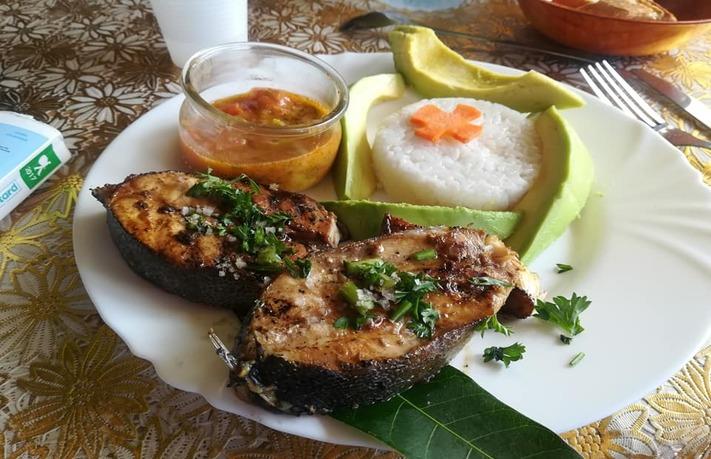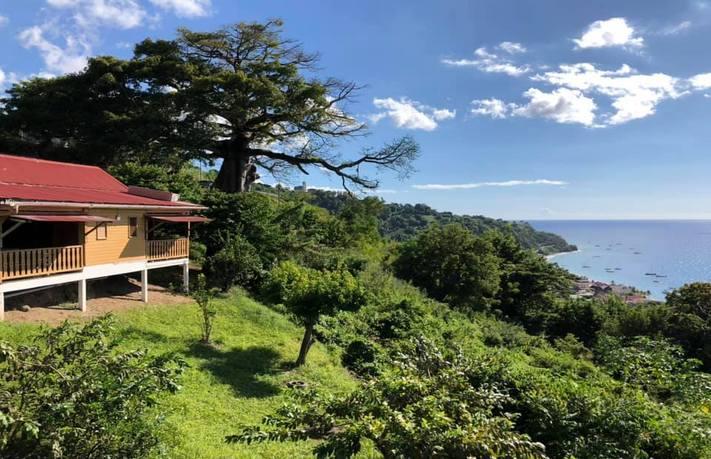 Le Fromager
Well situated on a hill this restaurant will amaze you with its breathtaking views. Only  2 minutes drive from downtown, and well worth it. The food is simple but very tasty and fresh, and service is fast and efficient. Opened only for lunch, limited menu.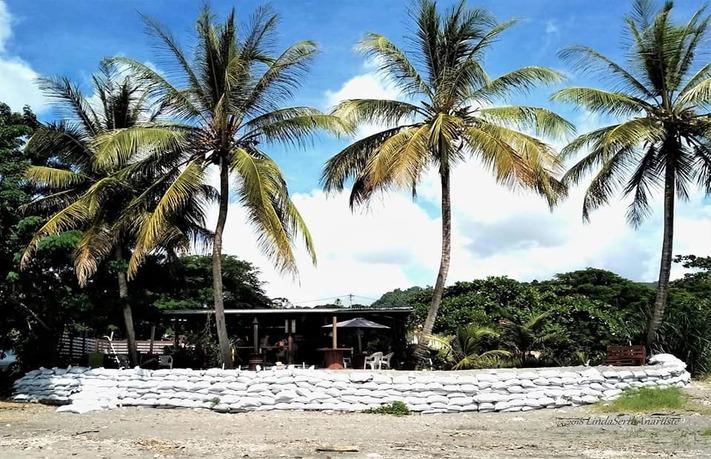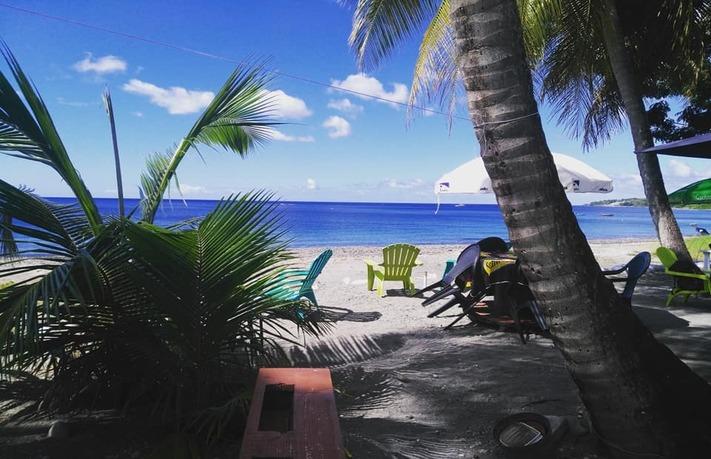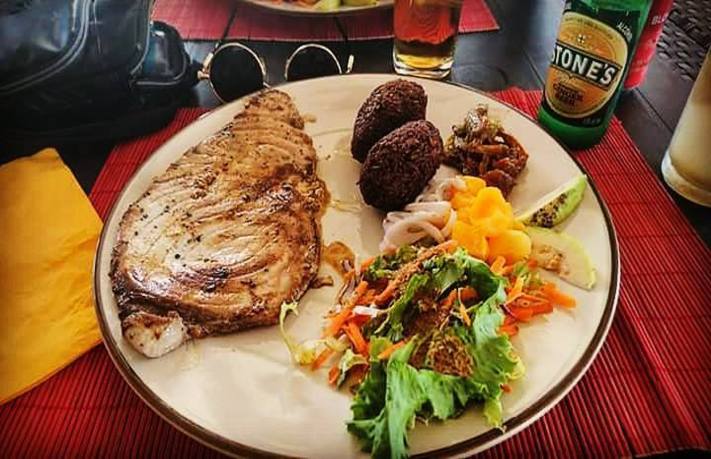 Le Maxximum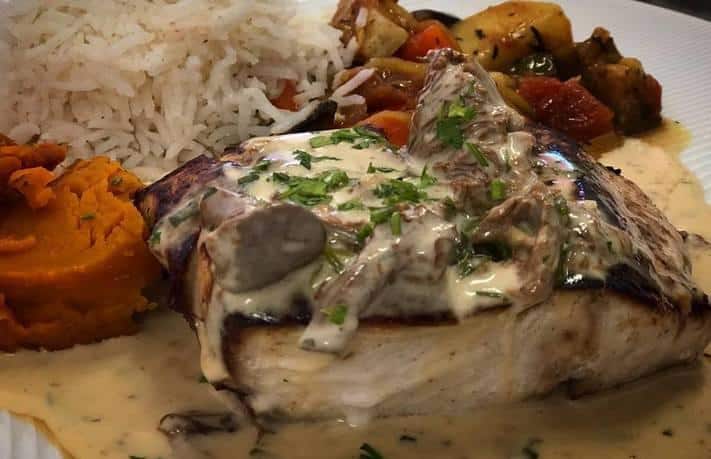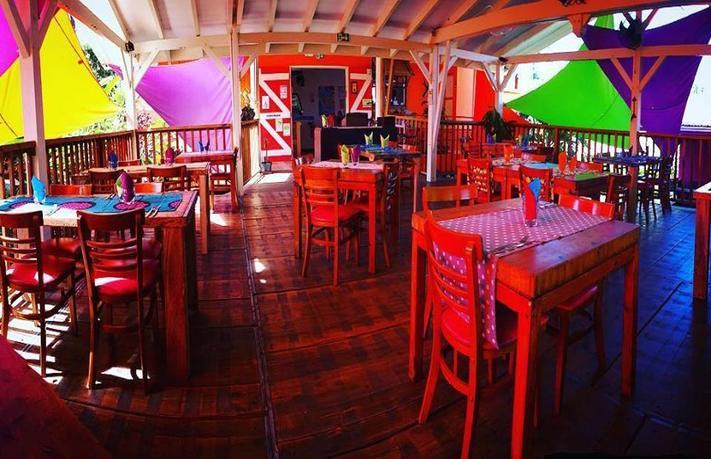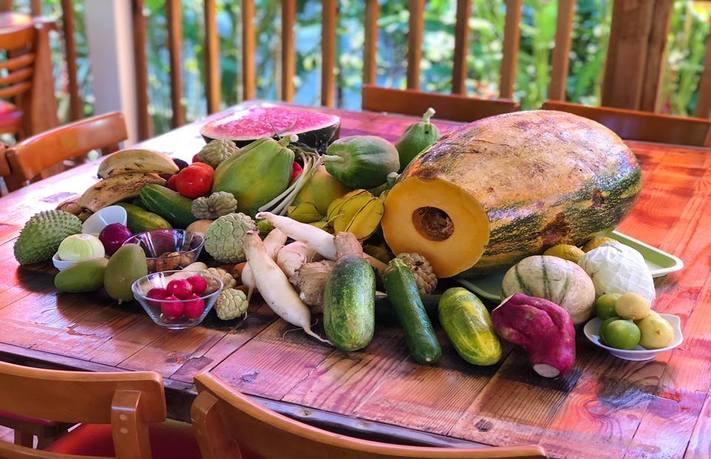 Les Arômes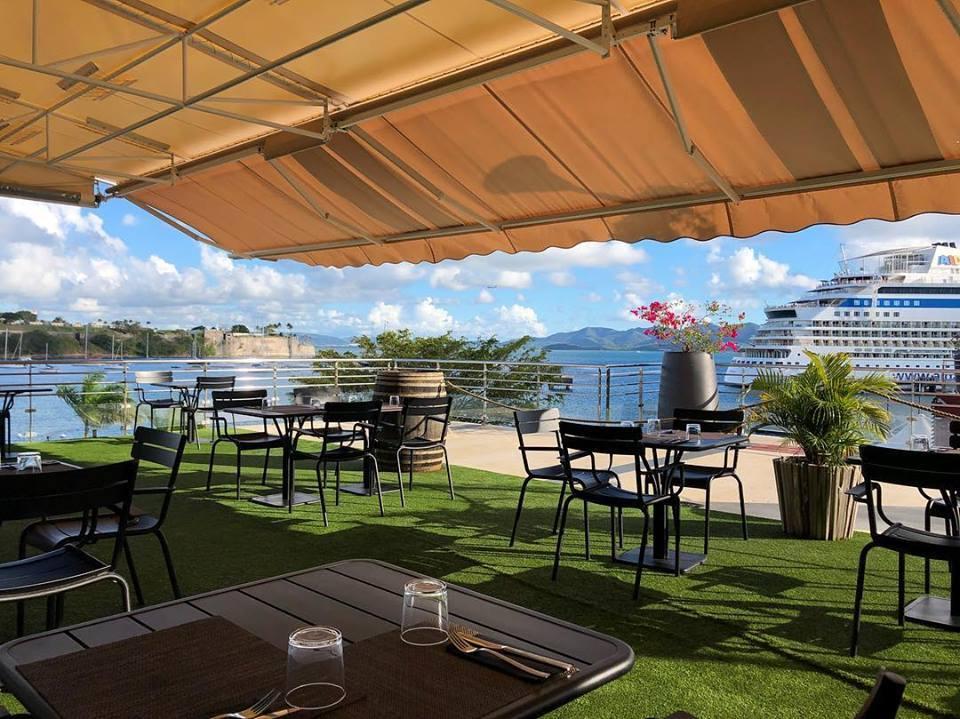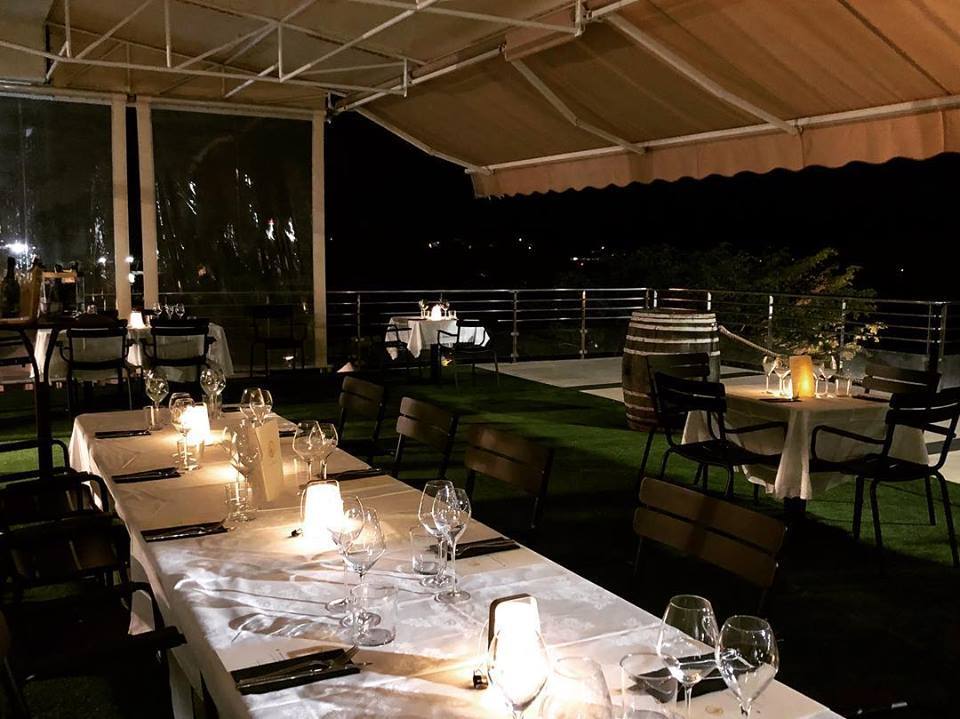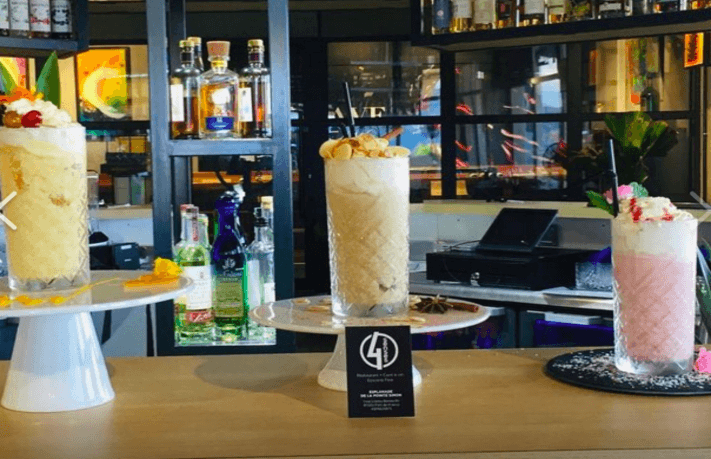 4 Senses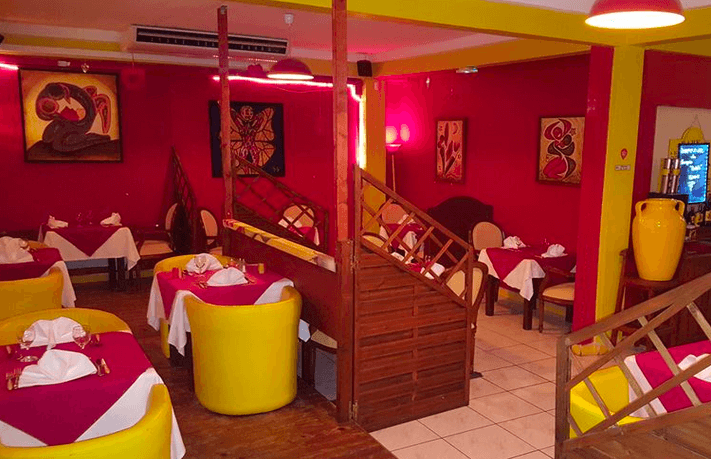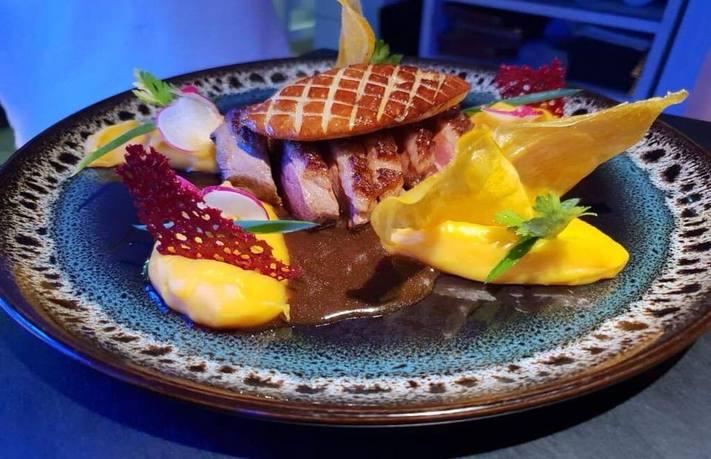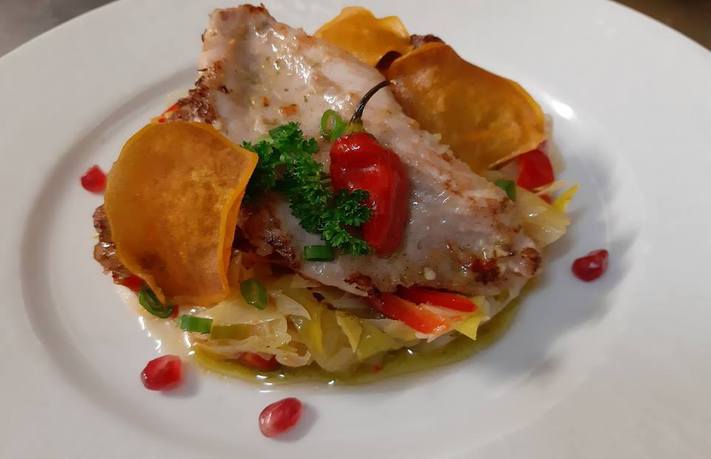 The Yellow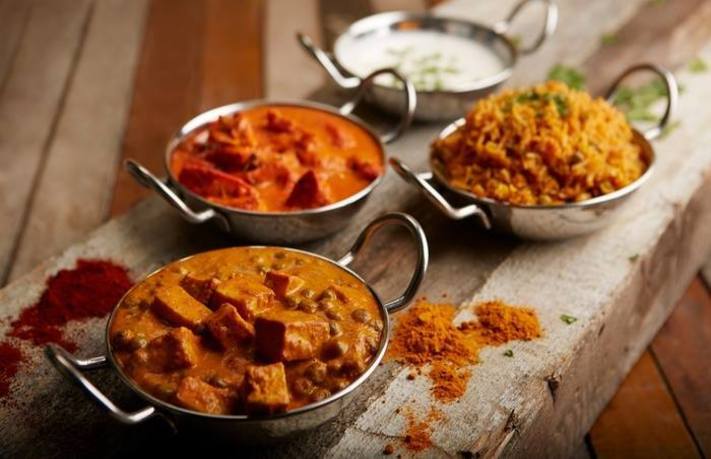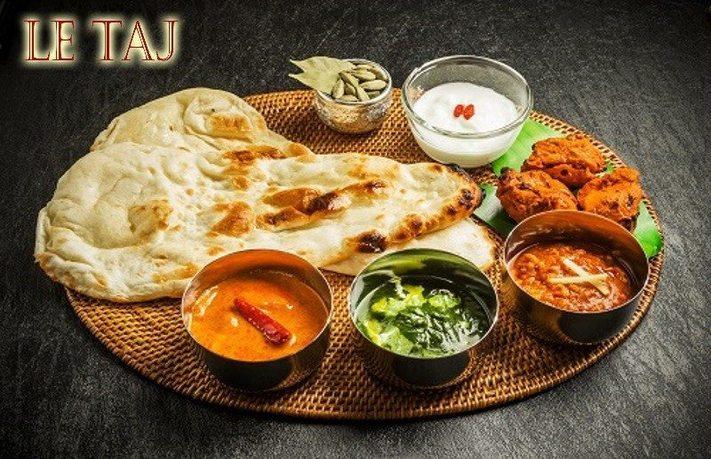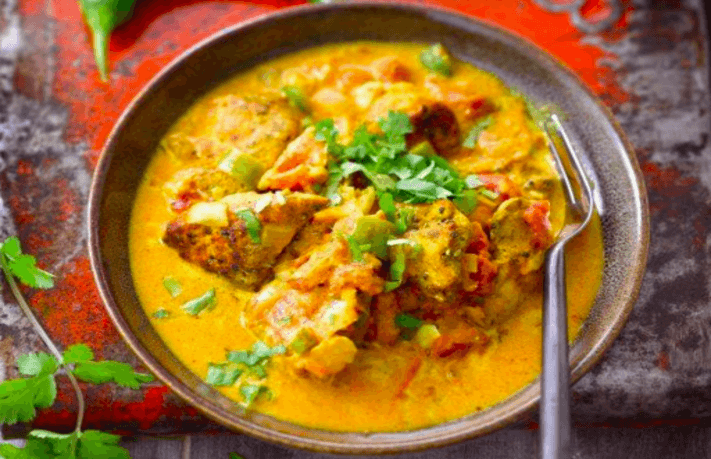 Le Taj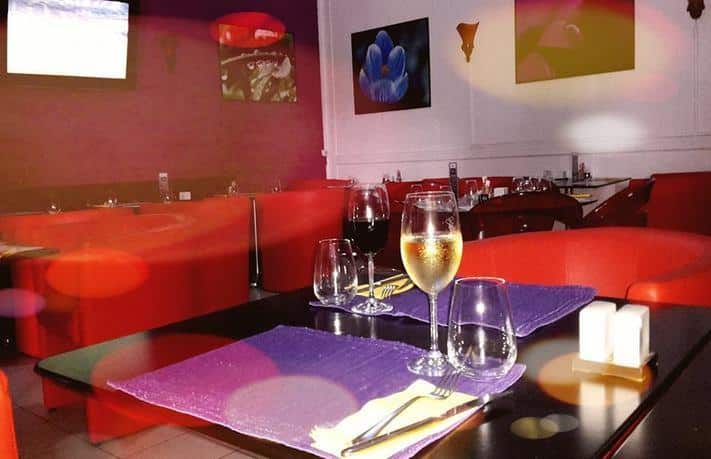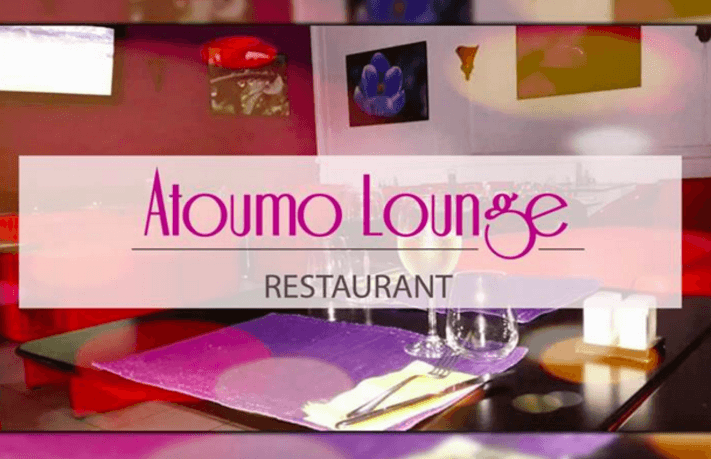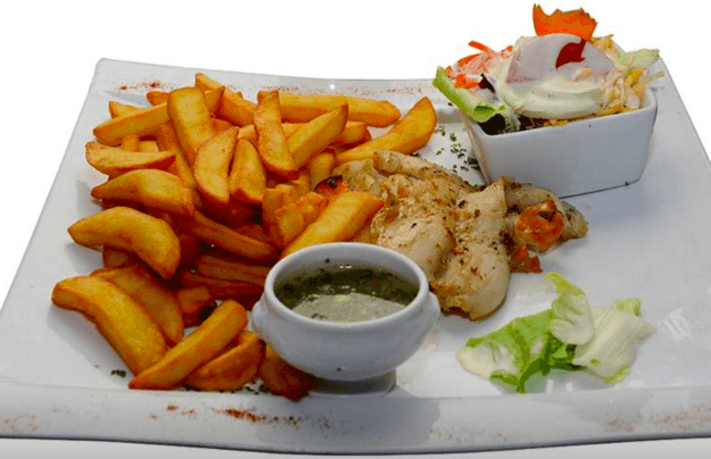 Atoumo Lounge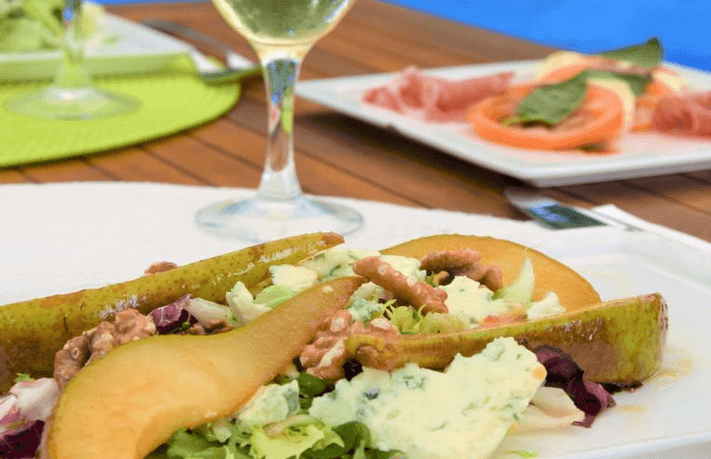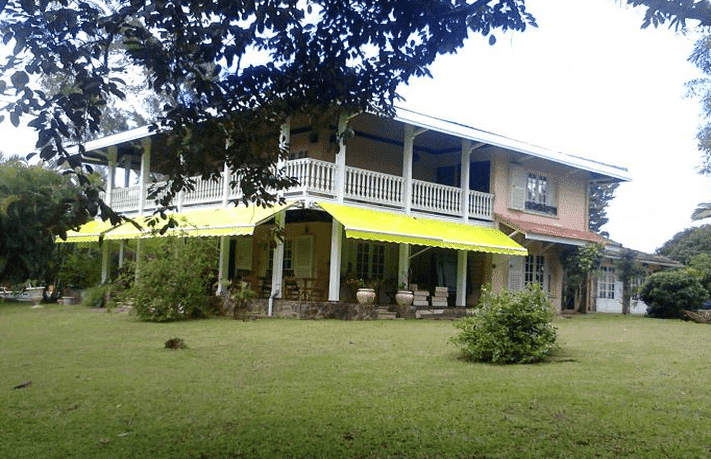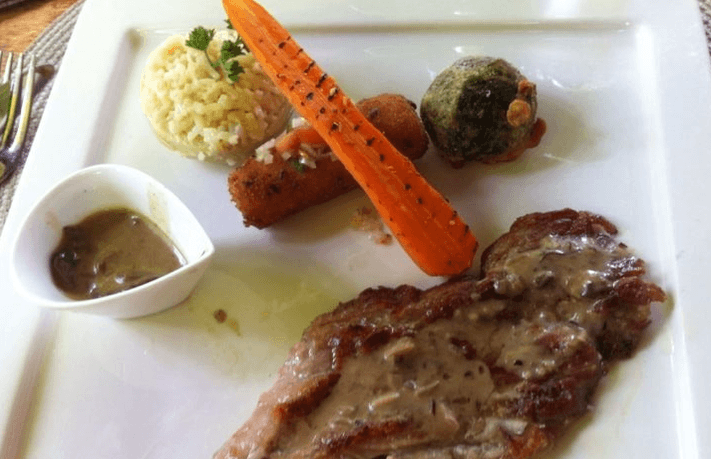 Entre Nous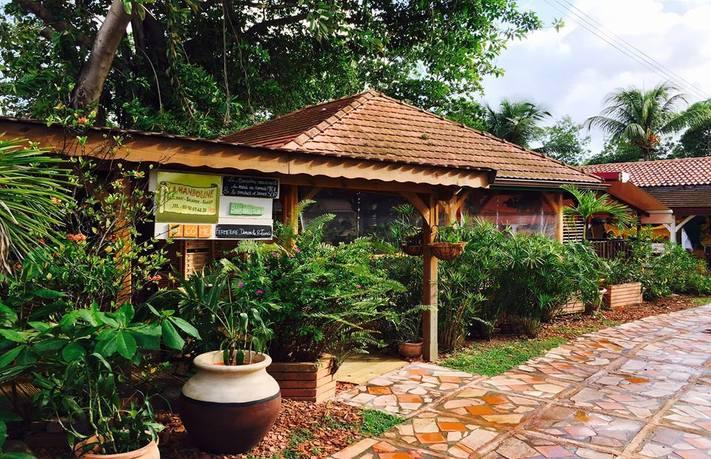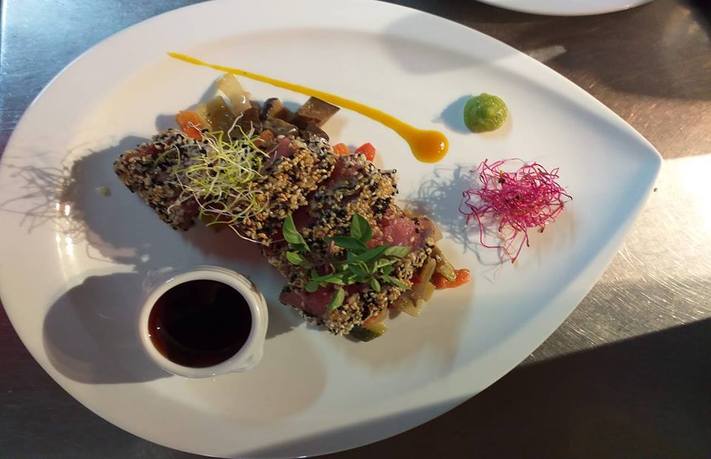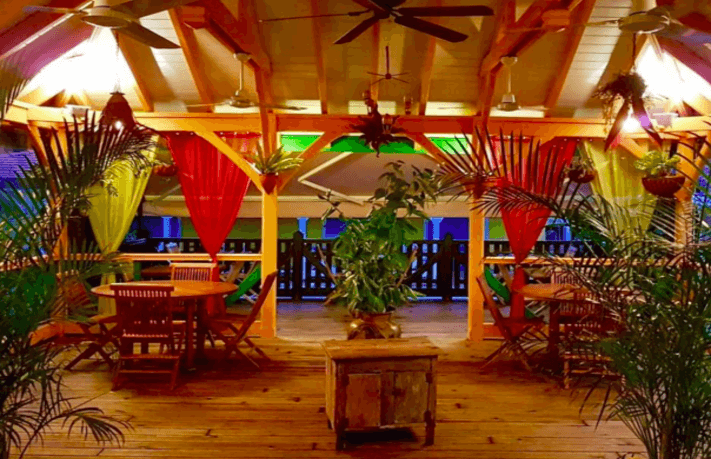 La Mandoline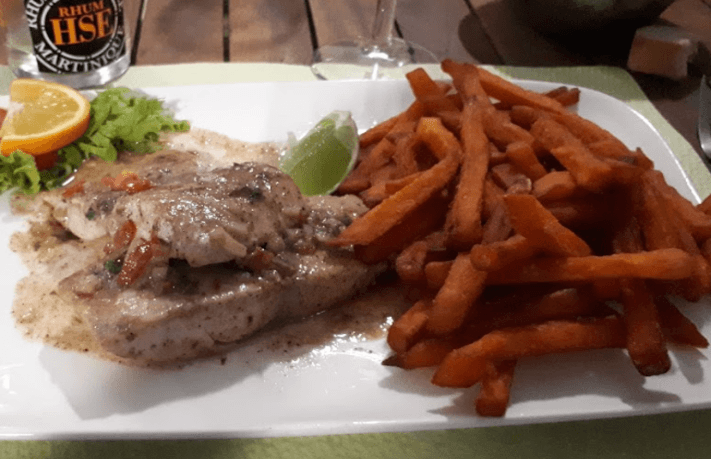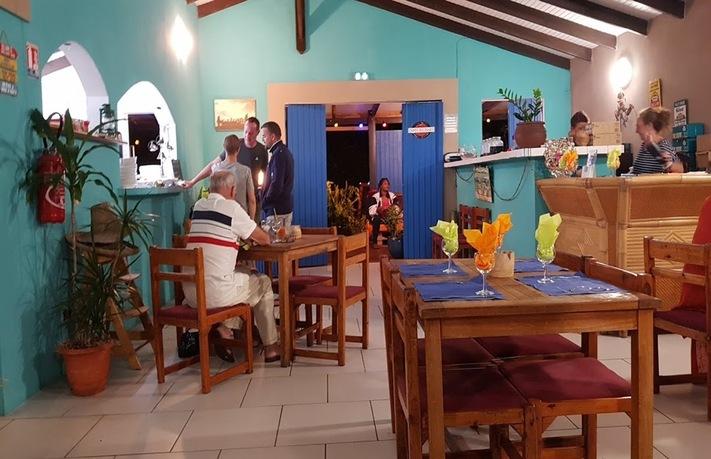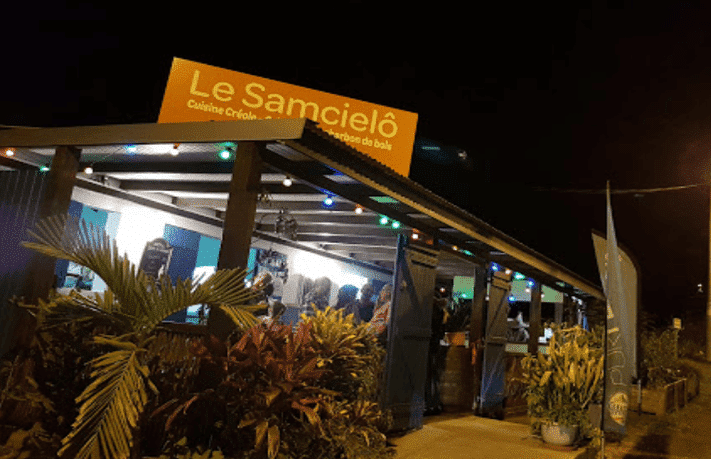 Sam Cielo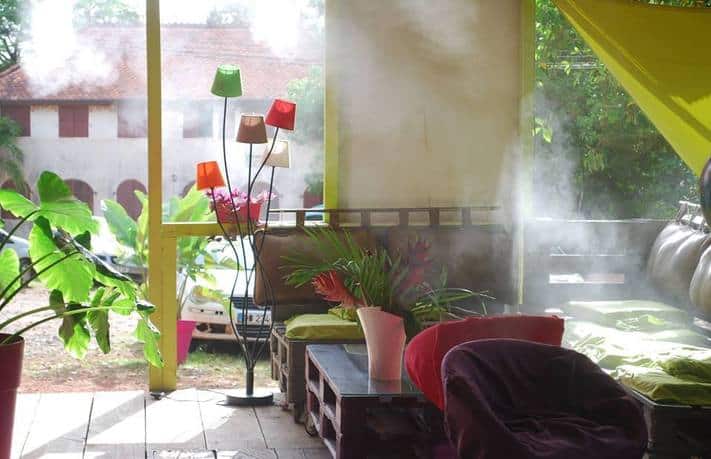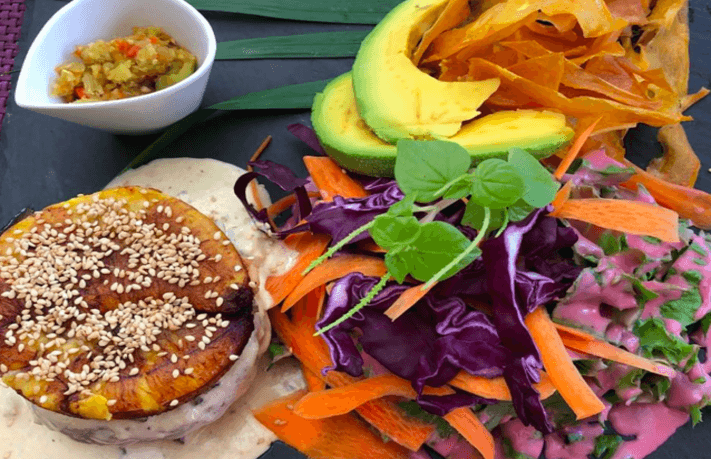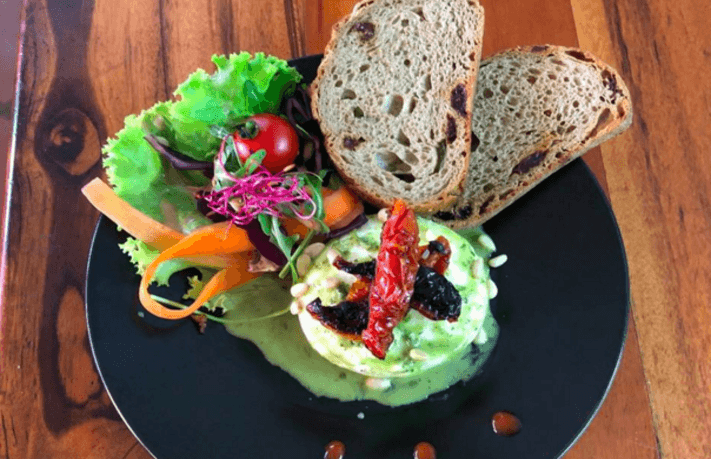 Le Jardin des Envies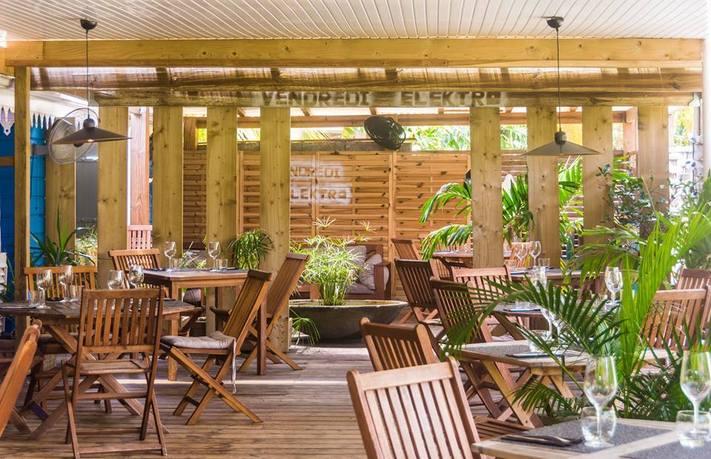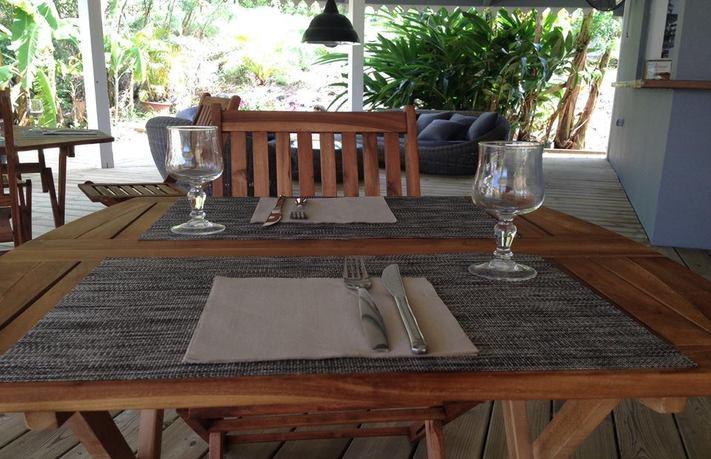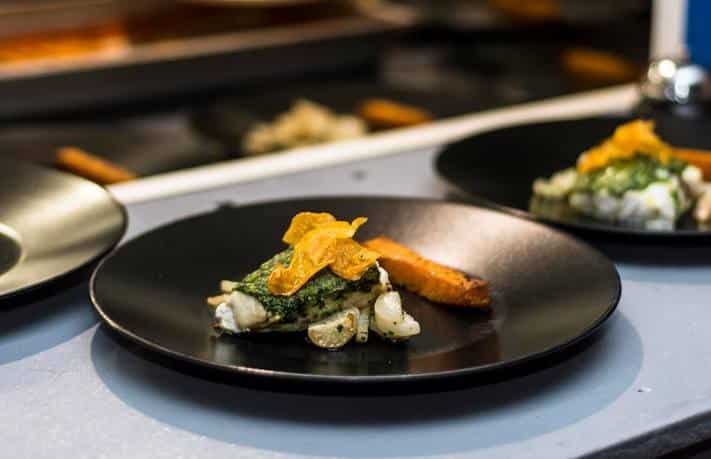 L'Escale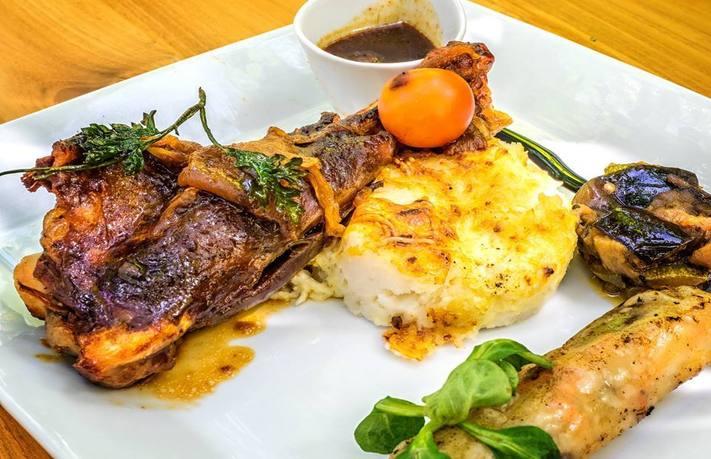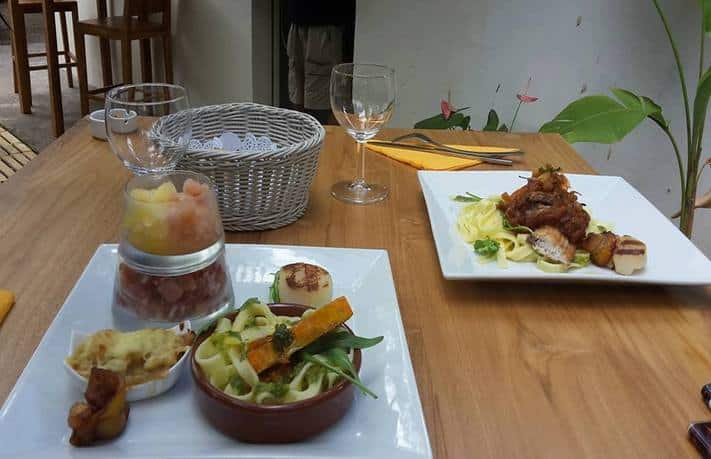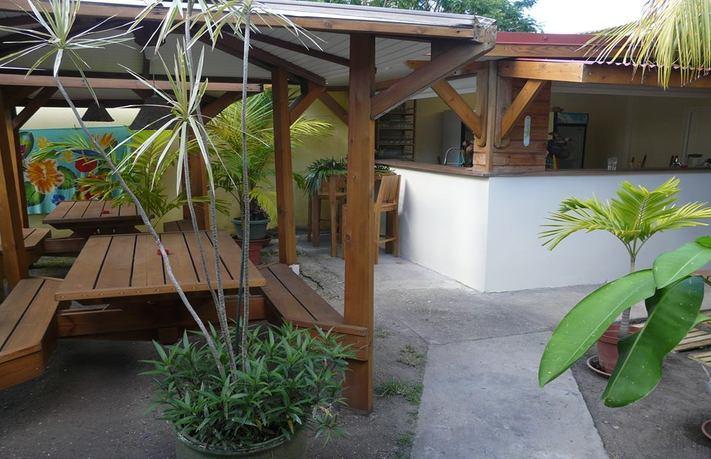 L'Oasis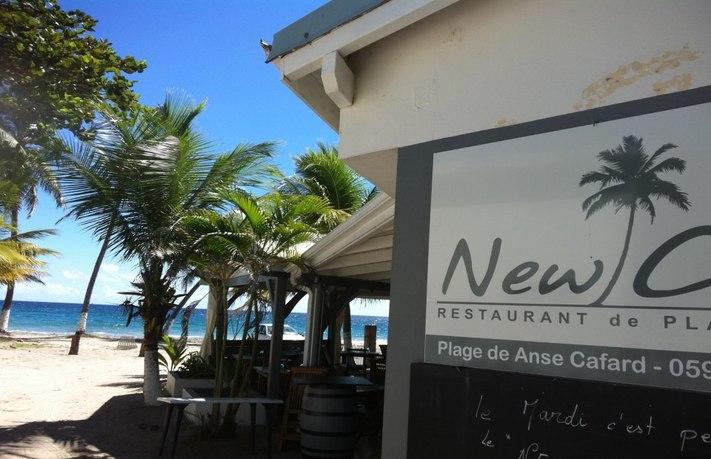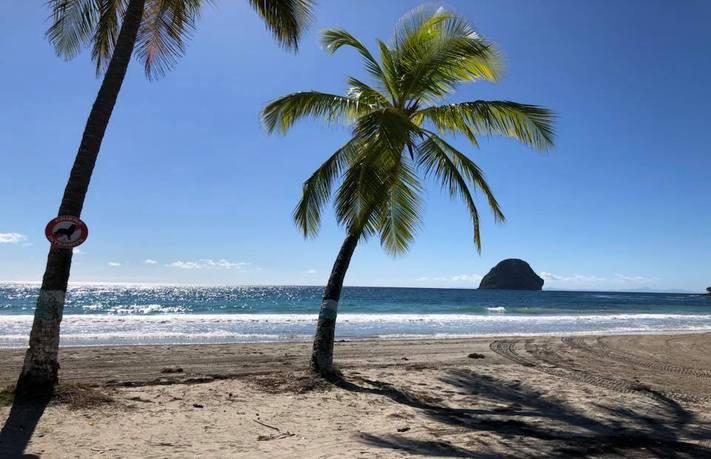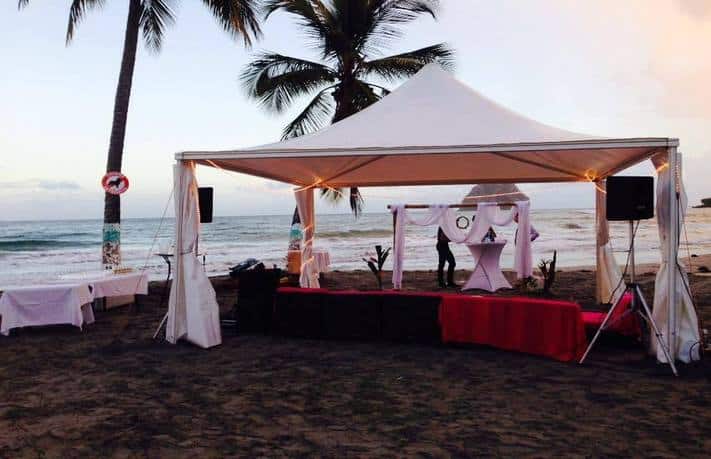 New Cap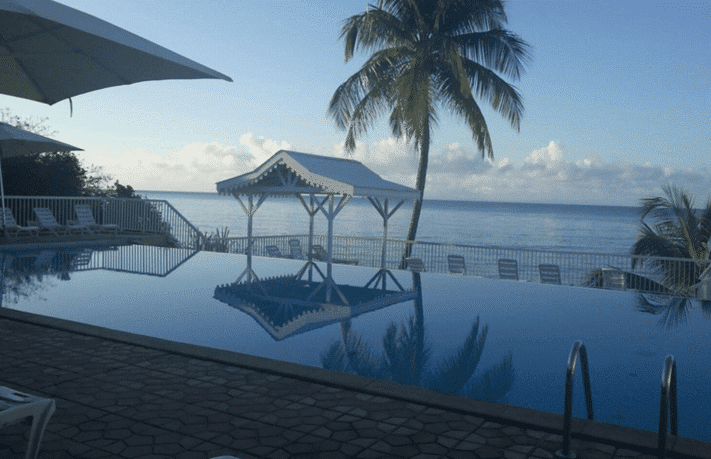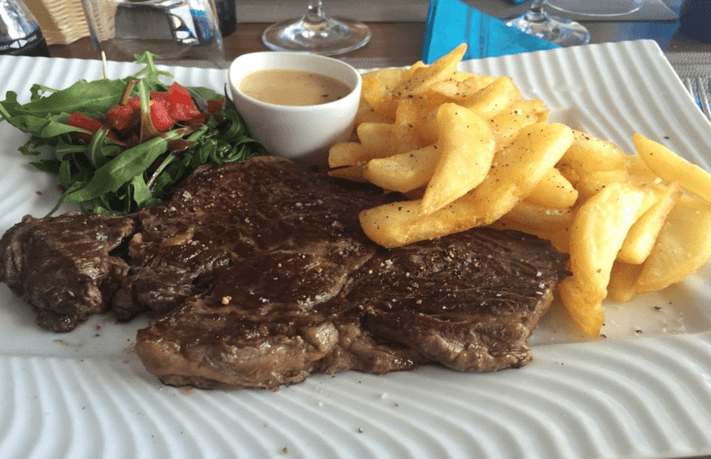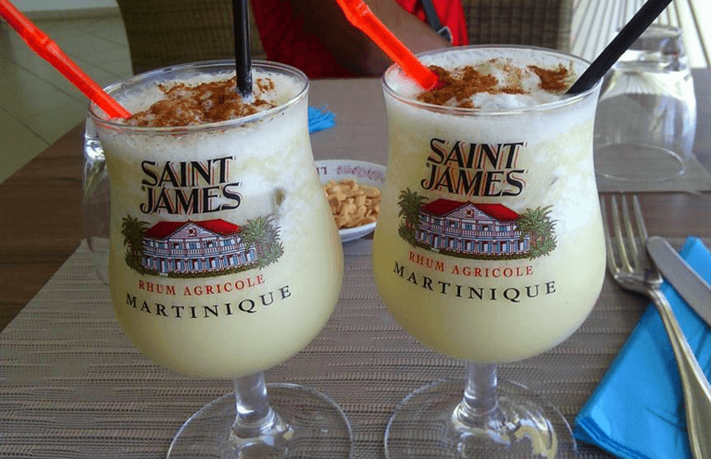 Carré Bleu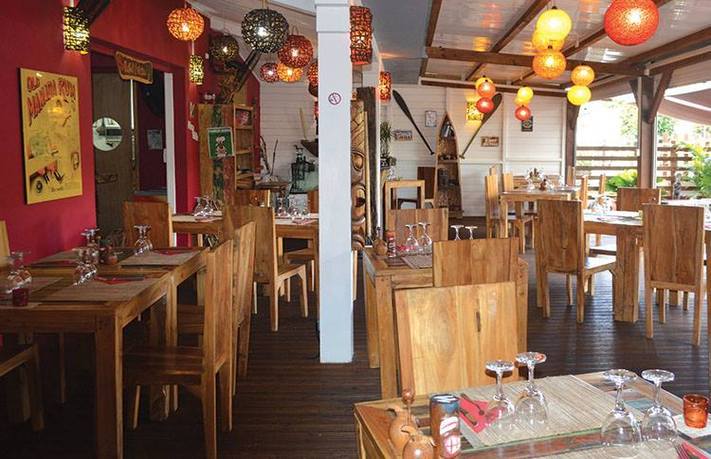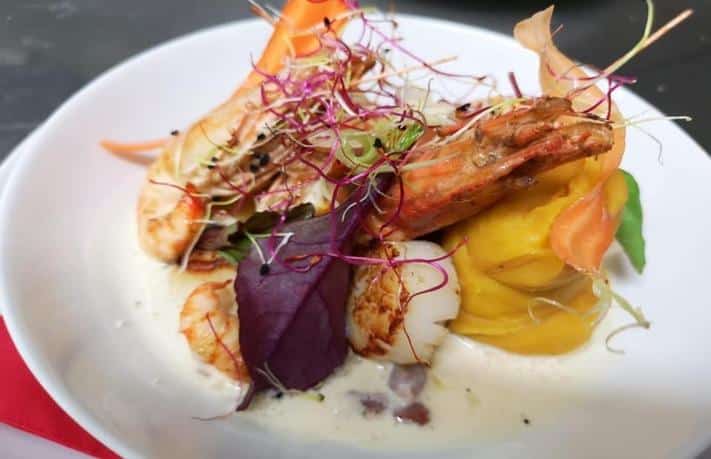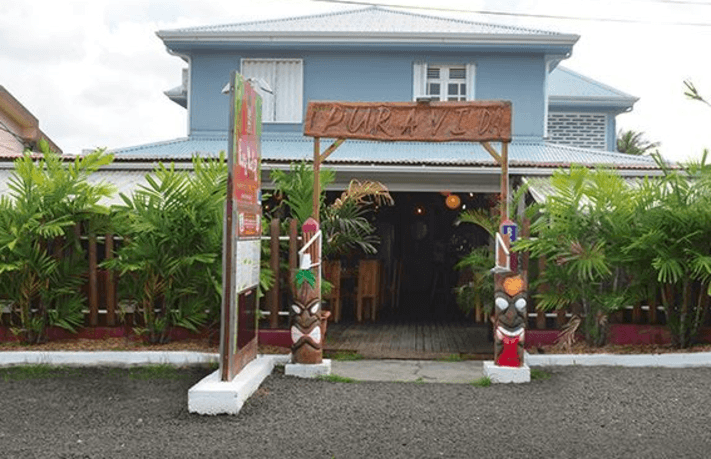 Pura Vida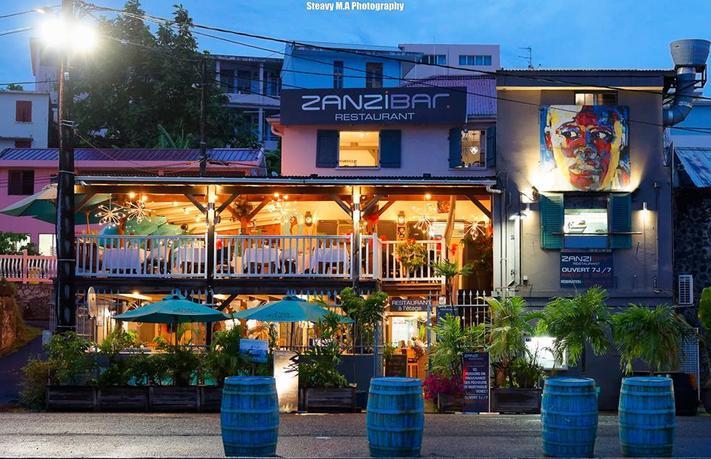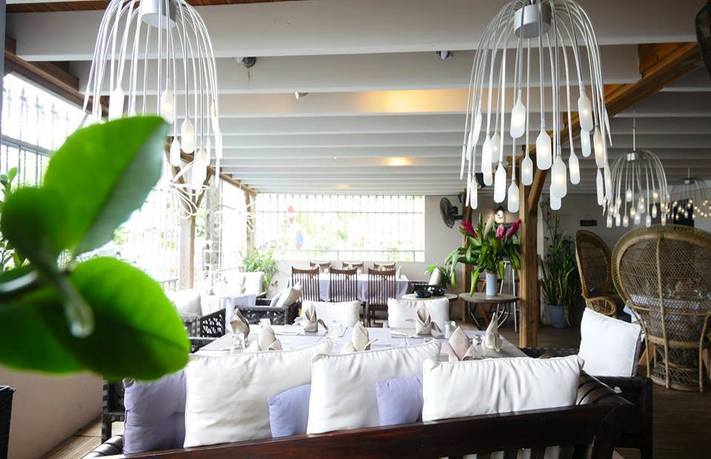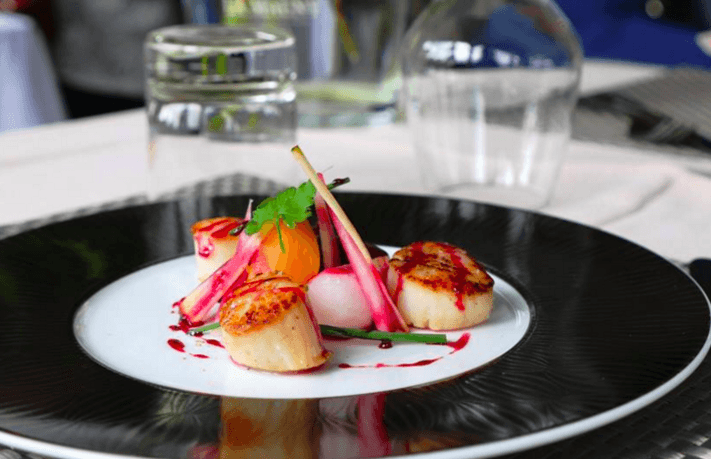 Zanzibar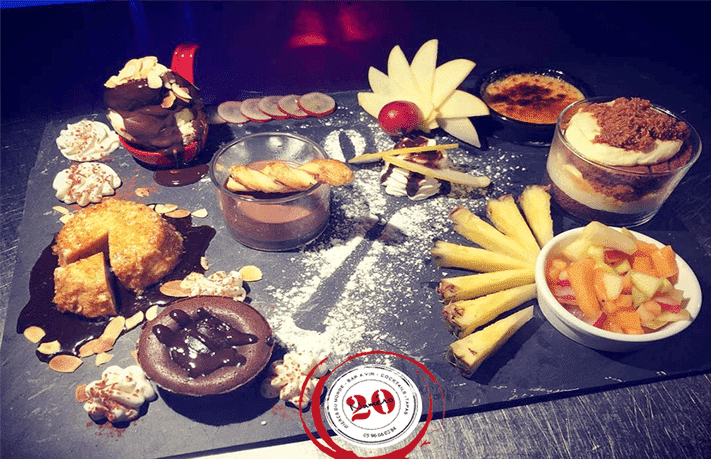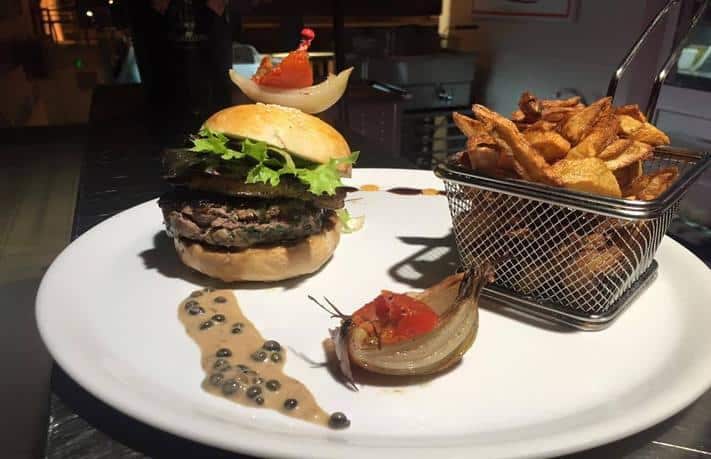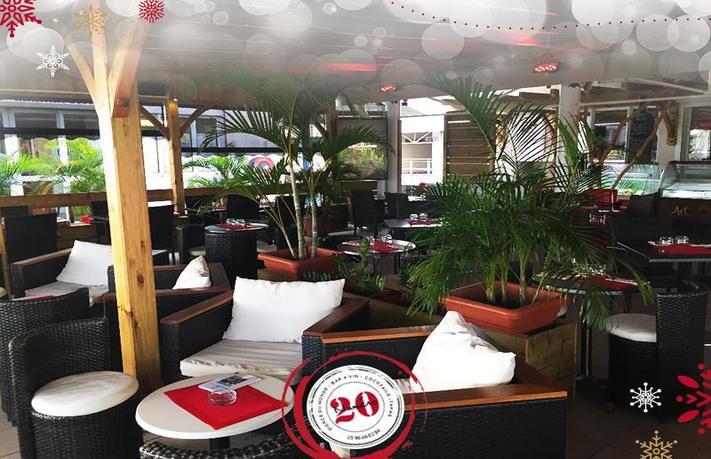 Numero 20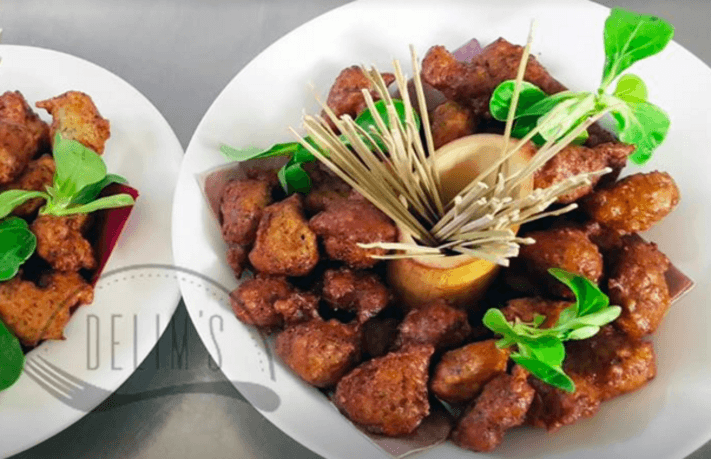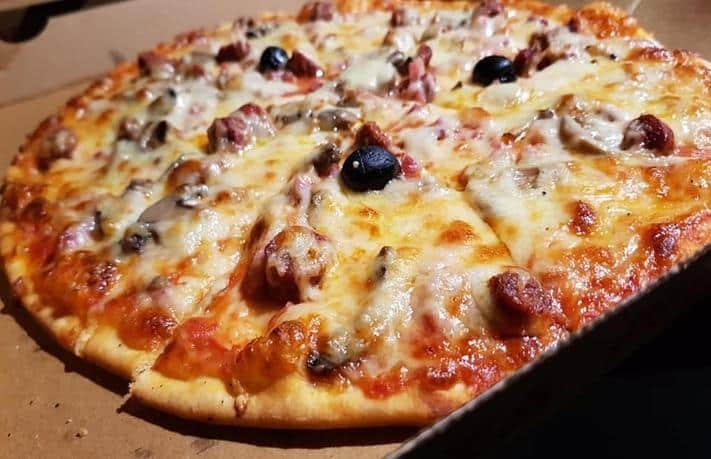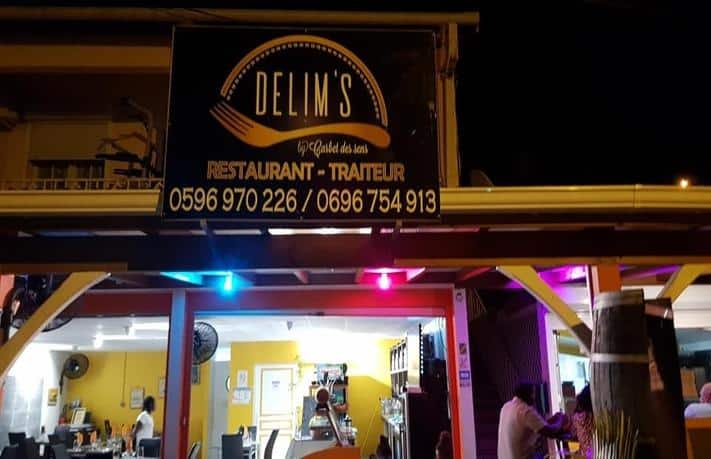 Delim's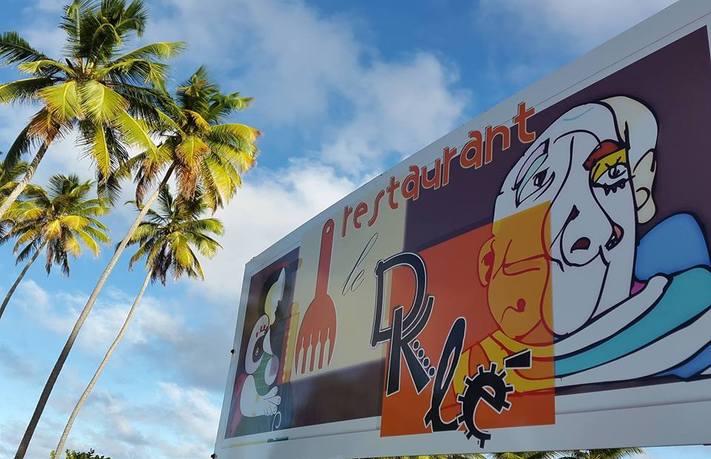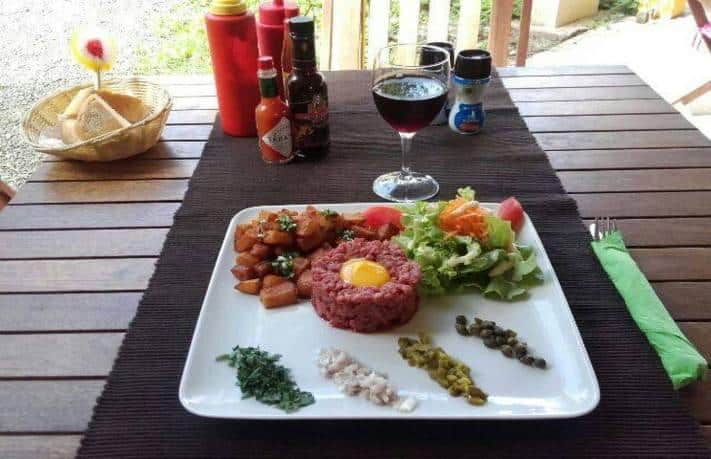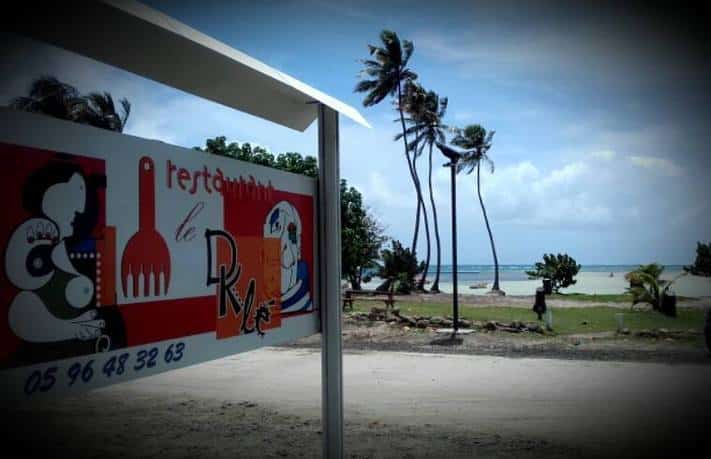 Le Dklé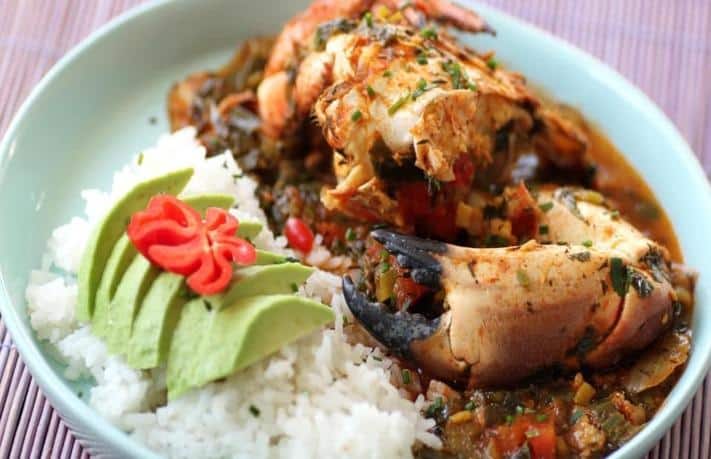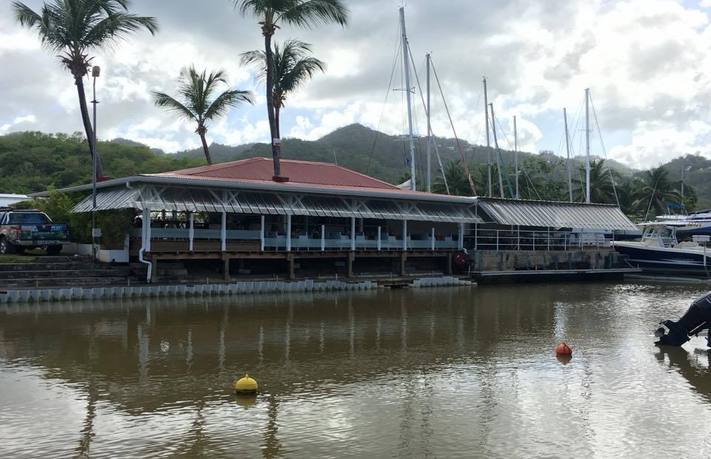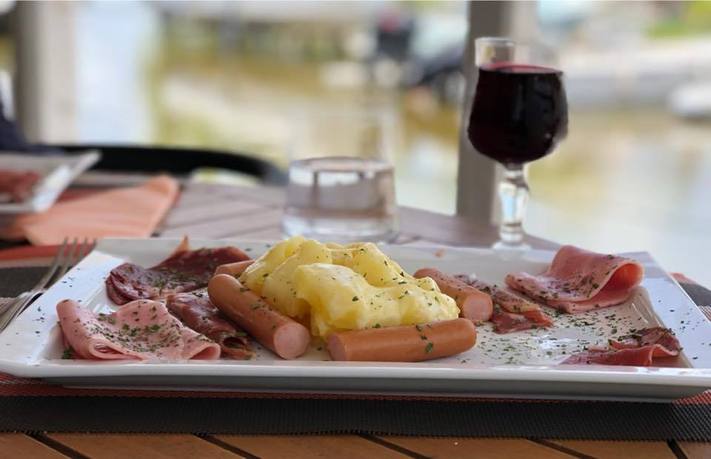 La Voile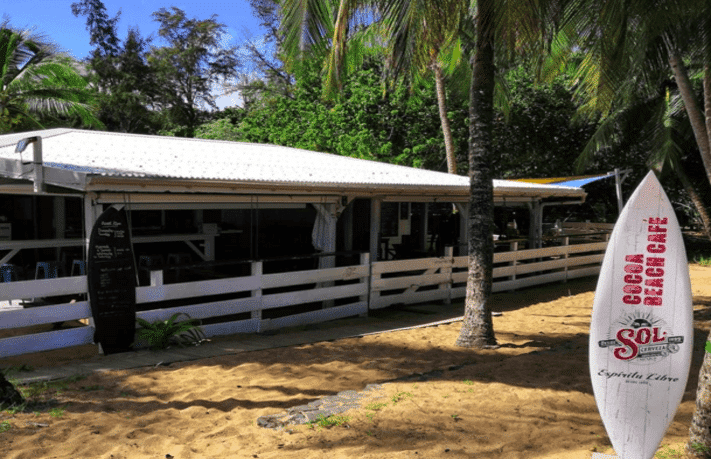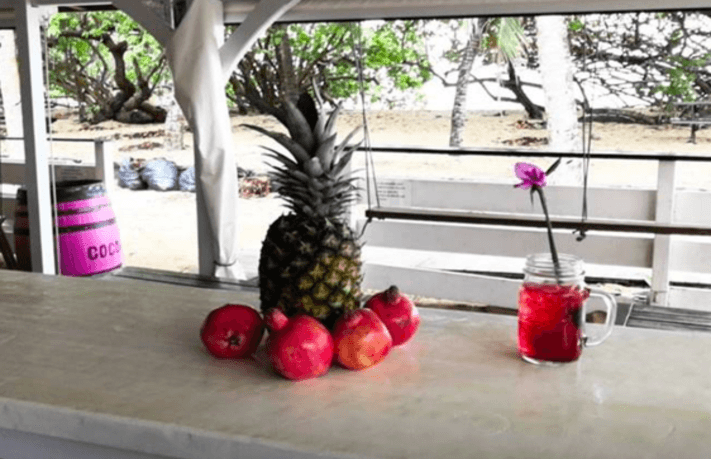 Cocoa Beach Café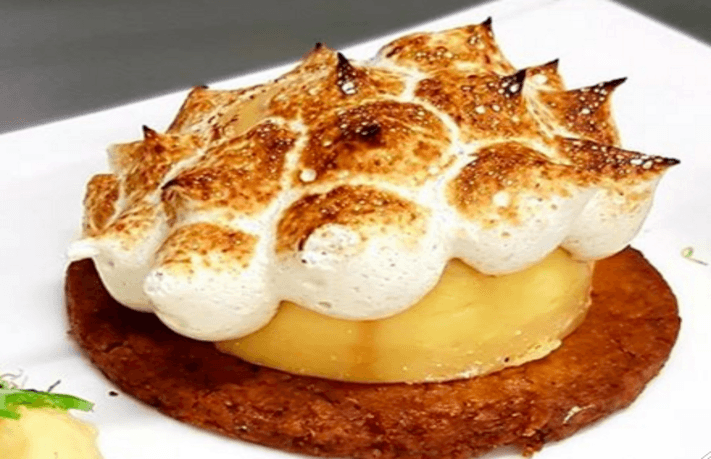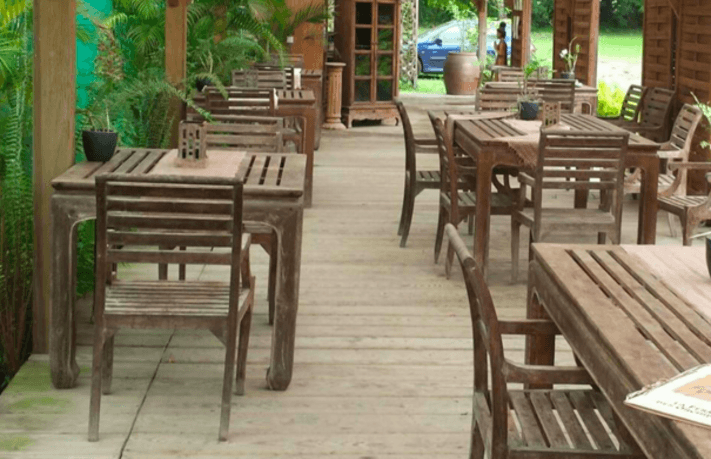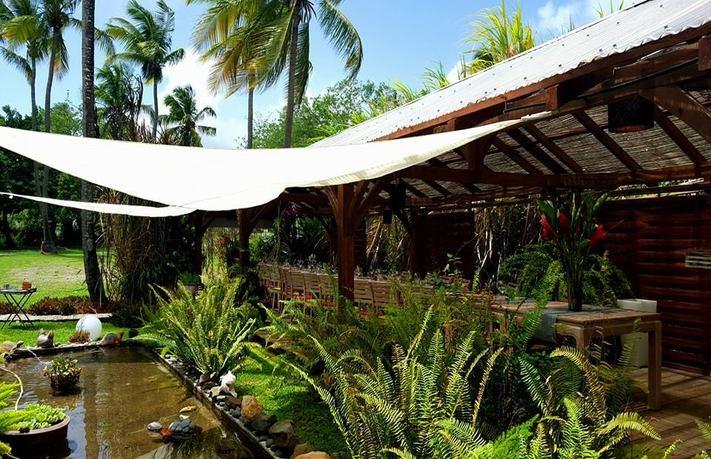 La Ferme des Orchidées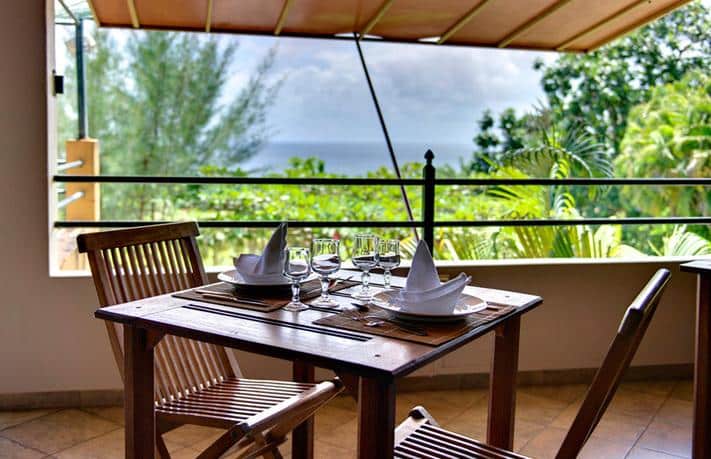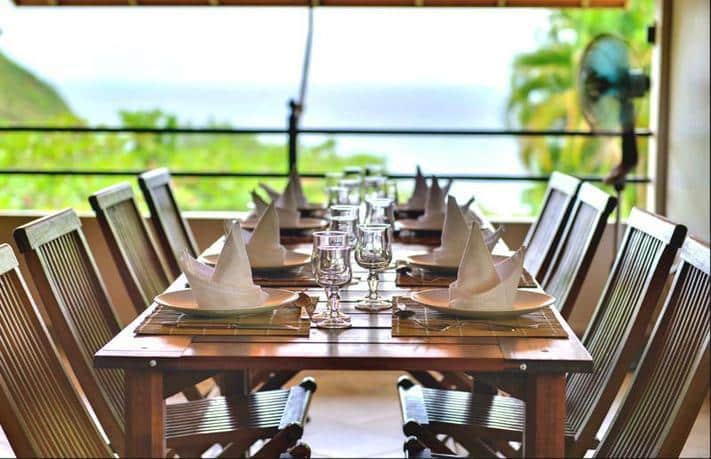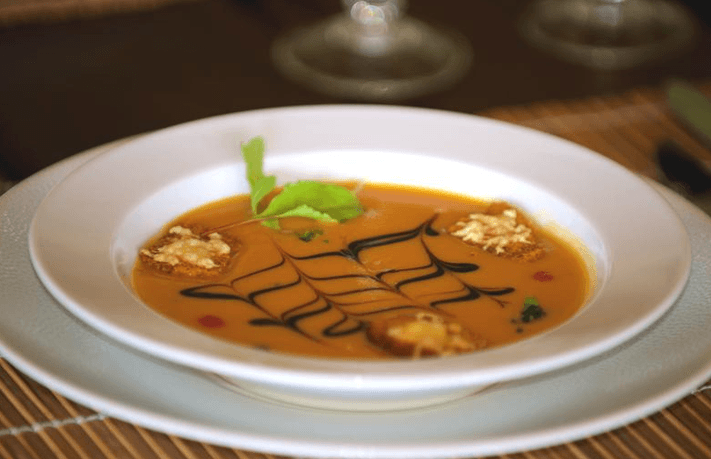 Le Koud Pouss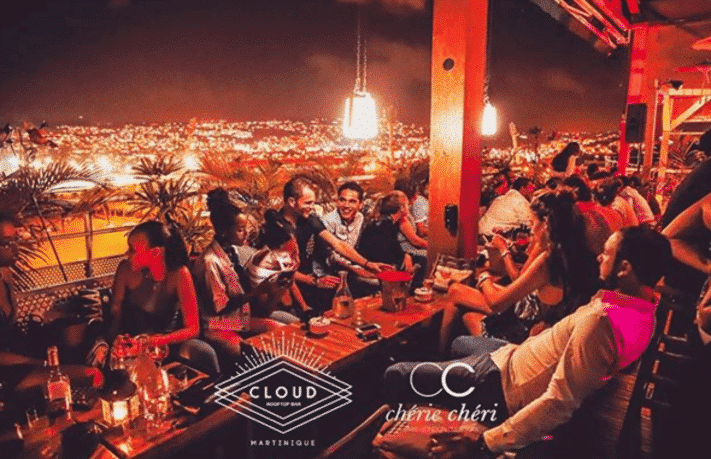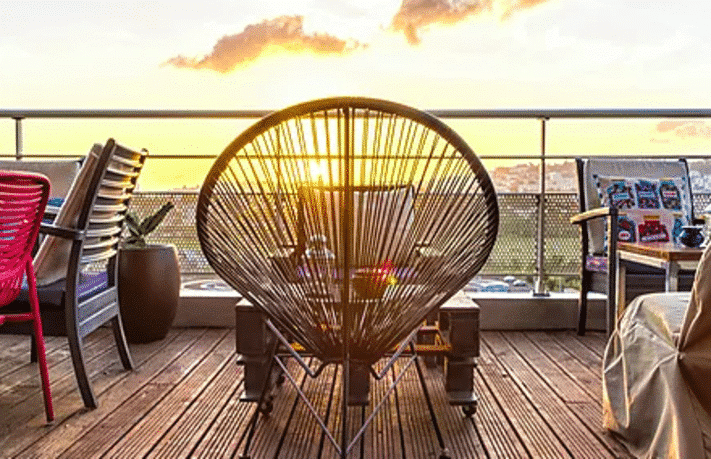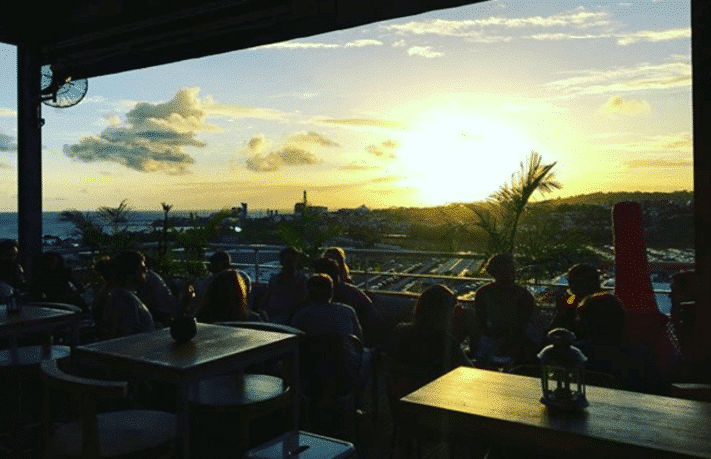 Le Cloud
Rooftop terrace bar that's a tad difficult to find, but well worth it. Sit on the terrace and take in stunning views of Fort-de-France, or crawl deep into a cozy sofa in a quiet corner. The place has two faces- by day a nice restaurant serving business people and at night a bar with tasty cocktails, appetizers, and of course the same amazing views. Live events during the weekend.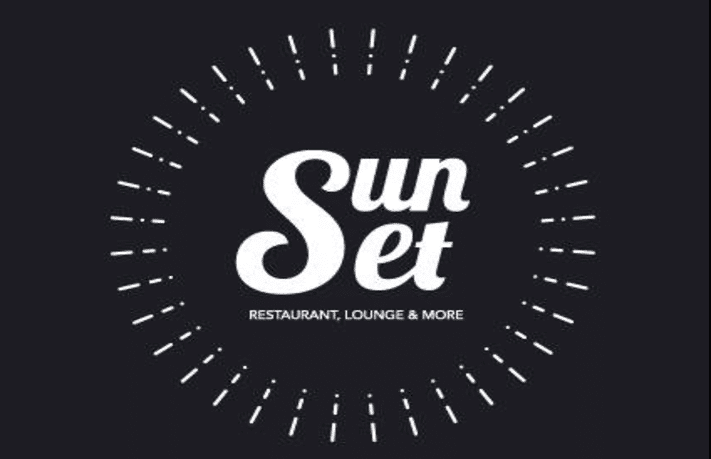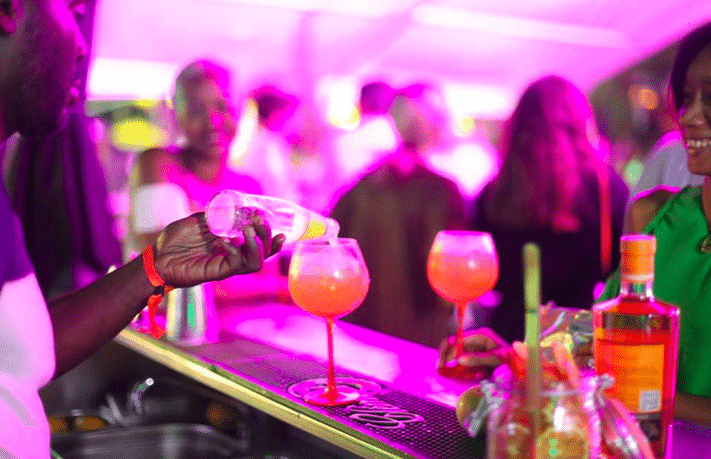 Sunset 972
Popular bar in Fort-de-France situated right on the coast with a beautiful view, good vibes and ever-present dance music. Every weekend DJs pack the place with people eager to party.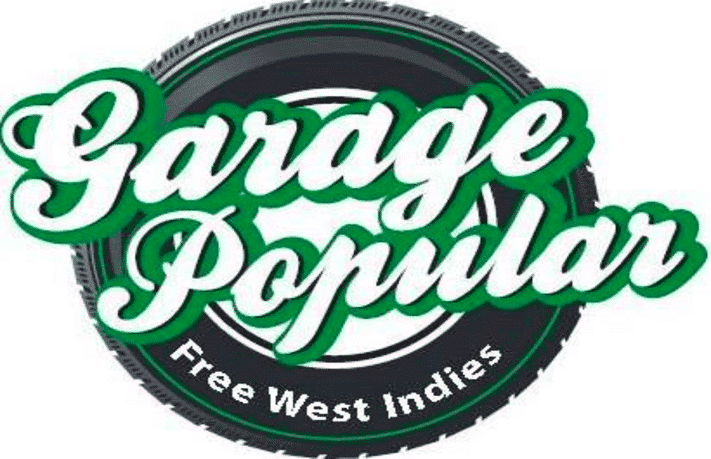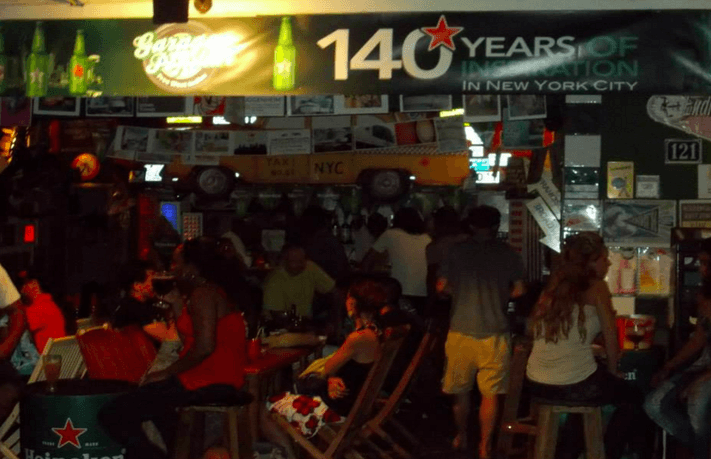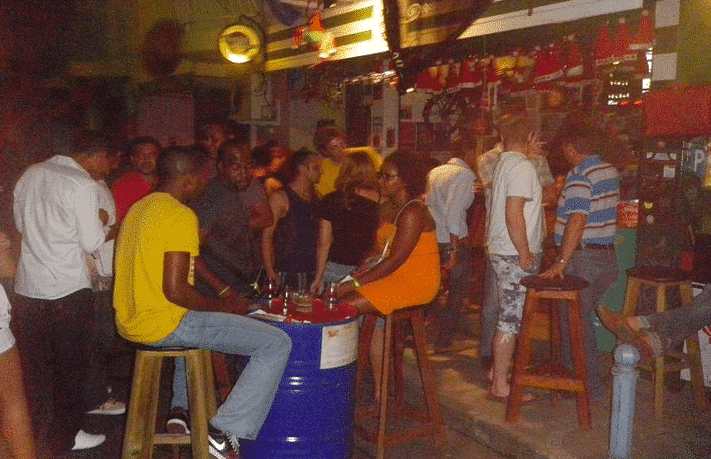 Garage Popular
Great little Berlin style club owned by a German, packed with locals as well as expats. Reasonable prices, nice music, DJs and, and every second Saturday karaoke music.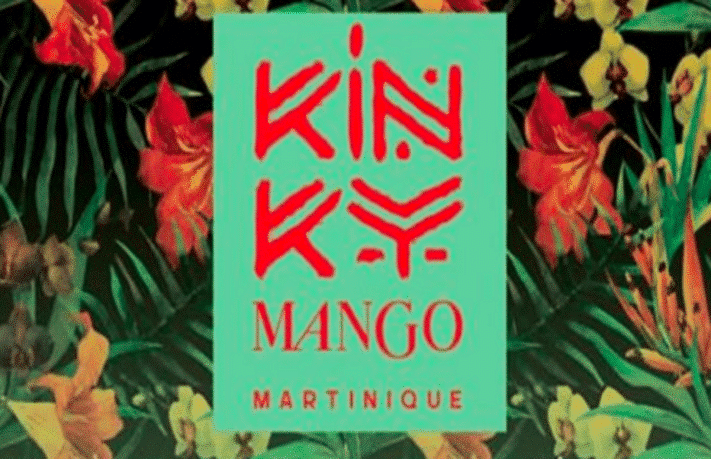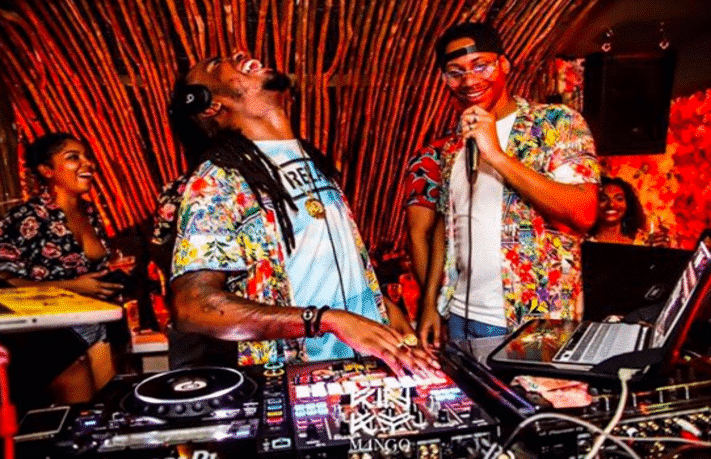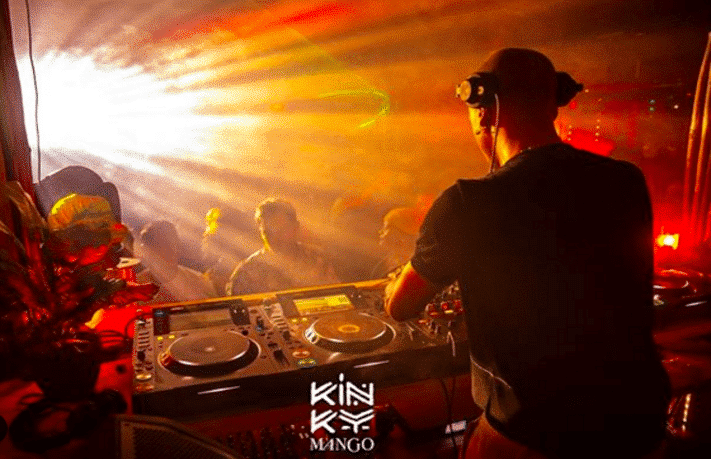 Kinky Mango
Chic and stylish bar with great cocktails, a little bit hidden but worth visiting! Great atmosphere every evening, DJs playing mostly house, techno and electro music. This place is mostly frequented by the Europeans.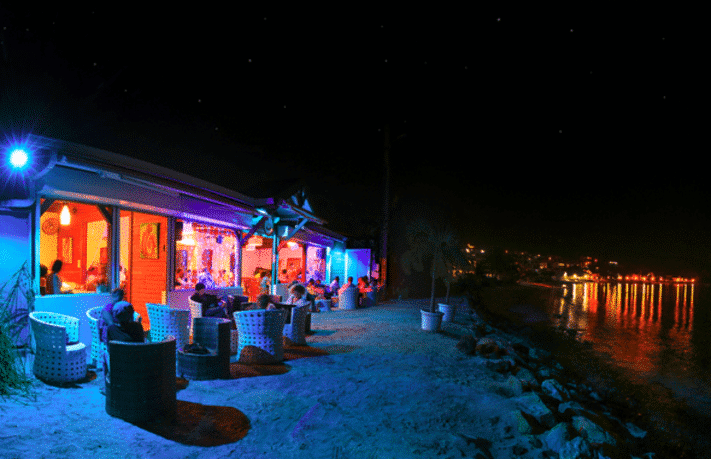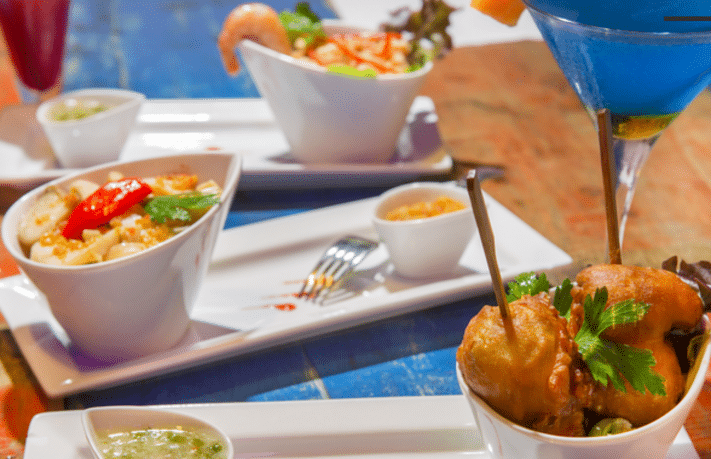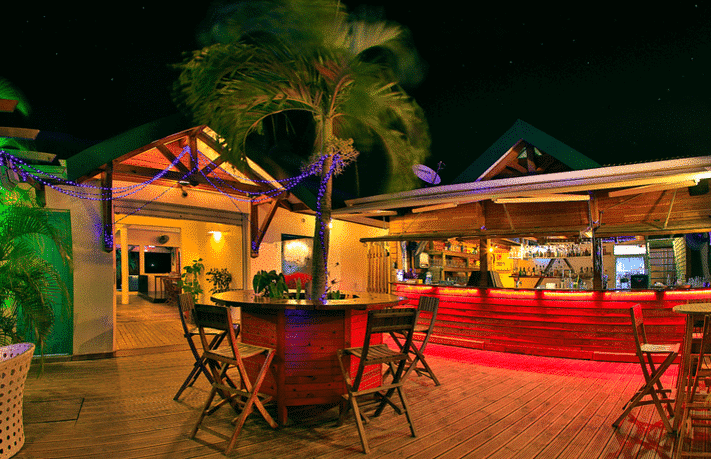 Le Kano
Stylish beach bar with stunning views of the Caribbean Sea and a funky groove. Regular live DJ's sets and happy hour every day from 5PM to 6PM, and special happy hour on Monday from 5PM to 8PM. Comfy interior and free Wi-Fi.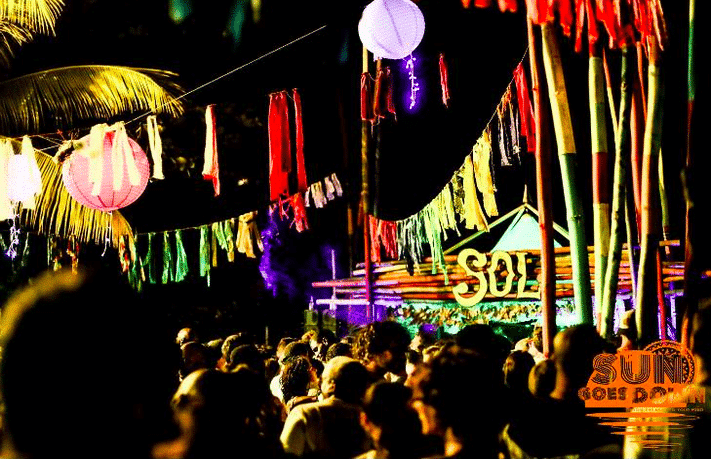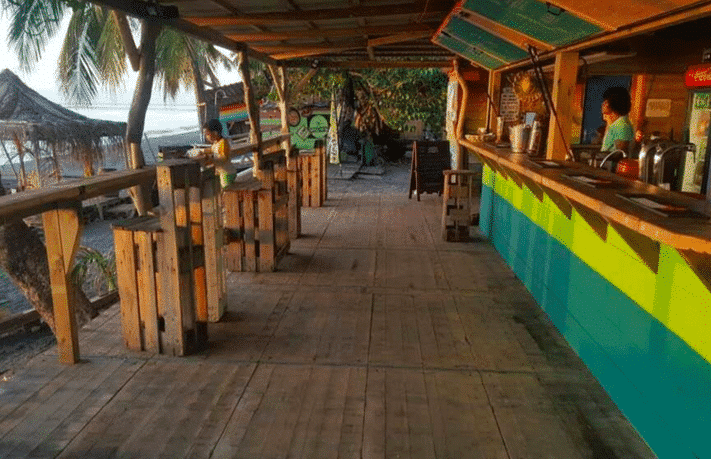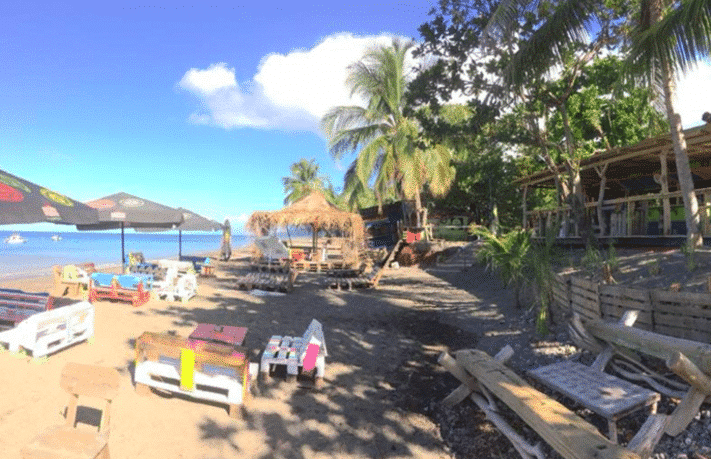 Wahoo Café
Popular bar located on the beach of Carbet. Grab a drink and relax on the beach bed while watching stars. Very chilled atmosphere during a week but more frequented at the weekends. 5 € cocktails and regular live gigs. Go wild at one of their famous Full Moon Parties.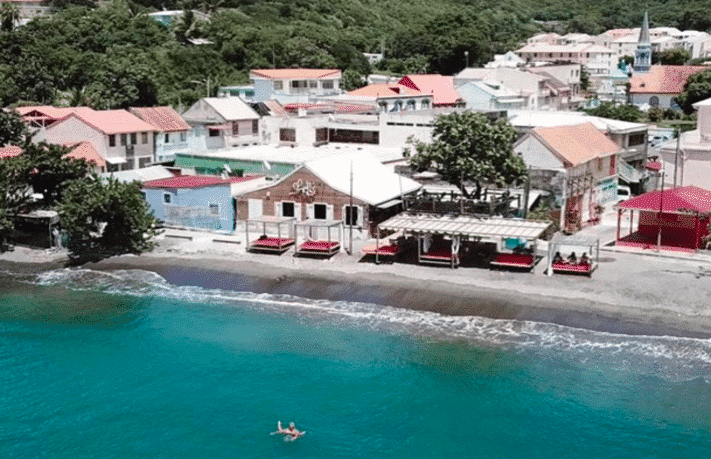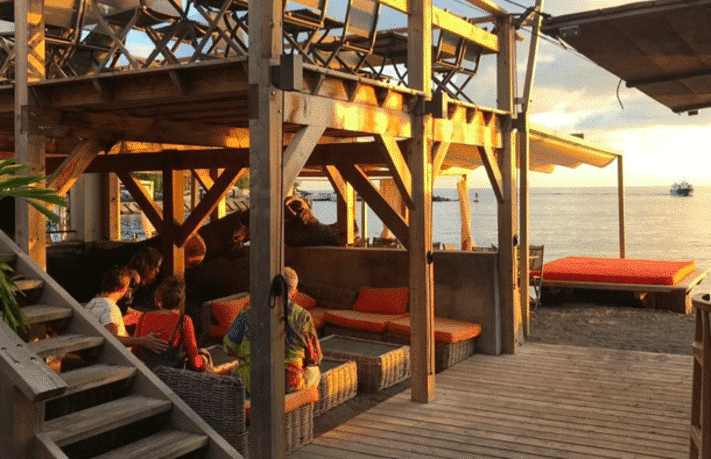 Shell's
Trendy beach bar and restaurant with all you need- sunbeds (actual beds), tasty food and cool chill out area sitting up on a deck uniquely perched up in a breadfruit tree!