How the project was born
Published: 28. februára 2019
I am sitting on the terrace with a charming ocean view, looking at our book and trying to put together my first blog post in my life. At the same time, I can´t comprehend how could all of this actually happen?
Writing a book to me was a foreign idea – it would not have even occured to me a year ago.  Maggie was freezing at school in Berlin so, when she got a chance to study in the Caribbean during winter, she jumped at the chance. Martinique completely charmed her, and when an opportunity to return for an internship came a year later, it was hard to say 'No'.  She has begun to look more around the island, and the fact that she has worked as a tourist guide was playing in her cards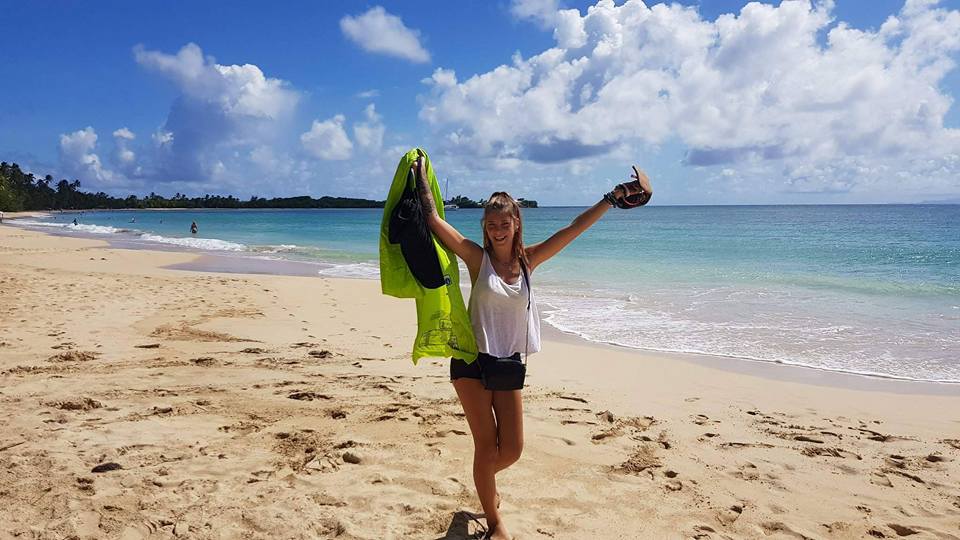 I've found myself here by absolute chance two years ago. I and Maggie didn't even know each other yet. I just didn´t know where to travel, and someone has recommended Martinique to me. Even though I didn´t ever hear about it, and I have heard the French only from Christina Aguilera's song, I had a ticket that very day and I was there in a month. It was supposed to be just for three weeks, but they went quickly and suddenly, panic caught up. Was it a frightening idea – cold, dark, stereotypical work, grumpy people versus palms, warmth, sunshine, and tranquility? Well, what would you choose? The decision took me about a minute. I am staying in Martinique.
It didn´t take long until I met Maggie.We were enjoying ourselves for a while and let ourselves drift with a carefree, sun-filled life while we were accompanying tourists and acquaintances who came for a vacation. But I´m not going to lie. After some time it sucked.
To repeat the infinite basic information that everyone else could read in the tourist guide but there was no specific guidebook about Martinique. People kept asking us, but the only thing that was available were a few books in French. Lots of text, full of ads, and no photographs. How could I guess where to take the best Instagram picture or where to take a beach bar selfie with a margarita in hand? Then we got an echo that, finally, an electronic guidebook in English will be published.
We were excitedly waiting – finally we will get rid of some guiding work. We downloaded the book and hoped to learn some new interesting information and to have a material to recommend to international visitors. Unfortunately, enthusiasm quickly changed into anger. What a waste of money!
No tips for very secret places or the best piña colada on the island, and not even a thing to make our job easier. Maggie will have to repeat all these phrases to the tourists again, as long as she does not lose her voice and I can sit at my laptop and reply to dozens of the same messages until my fingers fall off.
Ok that's enough!
I just might write my own guidebook!
Surprisingly, Maggie had the very same idea, and although this call came after a couple of drinks, and in the morning it felt like something absolutely funny and unrealistic, our adventurous, entrepreneurial and organizational souls didn´t let us sleep. We started to plan the following day….