Accommodation
Are you looking for accommodation in Martinique, but you are not sure how to choose? You are in the right place!
First of all, you should consider whether you prefer a complete service in the resort or you would rather enjoy privacy in a cozy apartment or villa. Everything has it's pros and cons, so it's good to decide what's best for you first.
If you wish to stay near the beach you should be looking for locations such as Trois-Îlets, Diamant, Anses d'Arlet, Sainte-Luce or Sainte-Anne, which are the most famous and touristic areas.
However, we recommend that you move around the island to fully appreciate its beauty, rather than clinging to accommodations by the beach. Doing so would limit your options. In this case locations like Carbet, Saint-Pierre, Schoelcher, Fort-de-France, Le Marin or Tartane are good solutions. You can find great deals and there is still good accessibility to famous spots and beaches.
If you favour price over location, check out cities like Case-Pilote, Saint-Joseph, Rivière-Salée, Rivière-Pilote, Vauclin, Le Francois or Sainte-Marie. You're much further from the beach but you will enjoy tranquillity and wild nature with beautiful views that will amaze you.
If you are interested, call us on +596 696 776 621 or write an e-mail to info@meetmartinique.com.
We will be happy to advise you on everything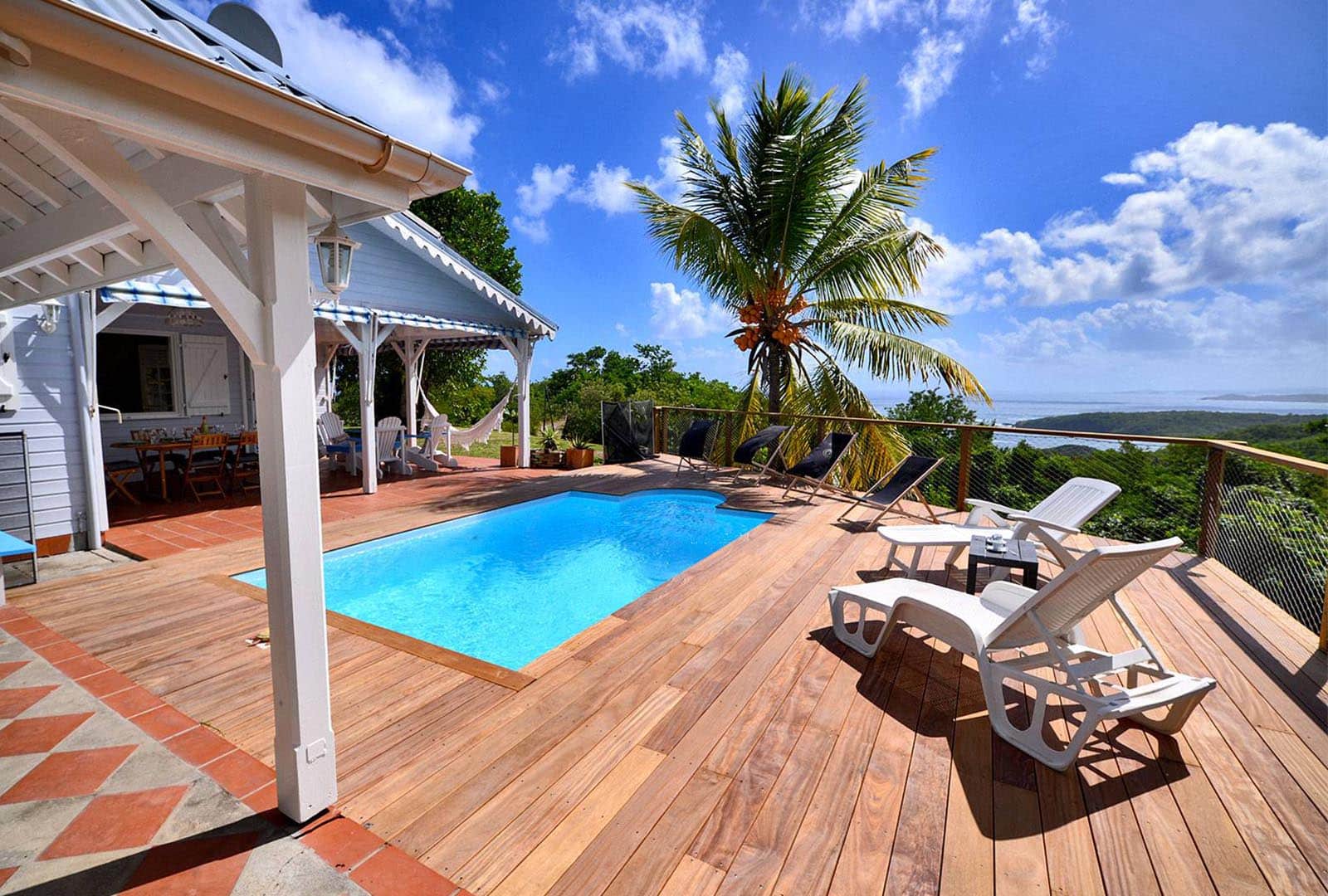 Villa Vue Sauvage
Tourist seasonal rental in Martinique
Up to 6 people
Starting at 990 € ($ 1150) / Week
Live a unique experience in the heart of the natural reserve of La Caravelle!
The ,,Vue Sauvage" (Wild View) villa is located in Tartane, a charming fishing village. The villa has the most astonishing sea view, surrounded by a luxuriant tropical vegetation and an exceptional panorama. 

You will access it through a private path secured by a gate, right at the steps of the natural reserve. You will be captivated by the serenity of the scenery taking over this piece of paradise.

Take a hike to Chateau Dubuc and Caravelle Lighthouse and enjoy the magnificient beaches, whether for surfing or relaxing.

The villa is fully energy self-sufficient and respectful of the environment thanks to the use of photovoltaic cells.
Activities nearby: fishing, sailing, hiking around the property, diving, surfing, tennis, kayaking, forest, ocean, windsurfing, water skiing…and many bars and restaurants to choose from.