Sights in Martinique
If you're a sight lover and like to include culture in your getaways, then there are lots of museums, galleries, and historical places you can roam around. In our guidebook you'll find a complete list of all the beaches, hikes and sights on the island. Grab your copy and start planning your trip today!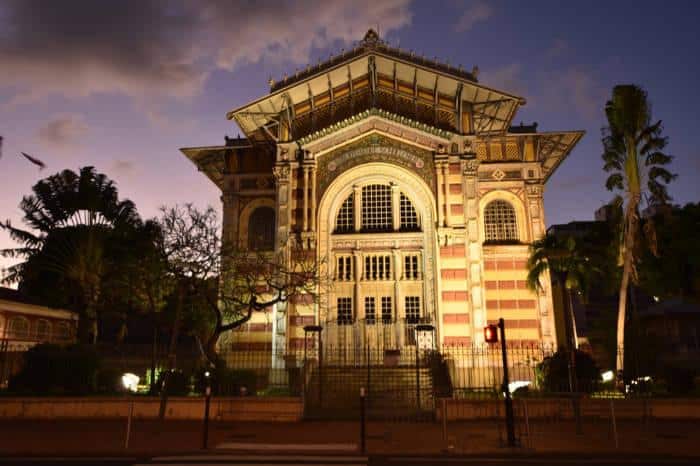 Bibliothèque Schoelcher (Schoelcher library)
The historical city library in the centre of Fort-de-France is certainly one of the most beautiful buildings in town. It was designed by Henri Picq and originally was constructed in Paris at the end of the 19th century. After that it was taken apart and relocated by boat to Martinique,  eventually being rebuilt at the La Savane park. This library was created to contain 10 000 books donated by Victor Schoelcher, who wanted free education to be accessible to everyone. This place attracts many visitors thanks to its interesting architecture and 130 000 books.
Monday 13:00 – 17:30
Tuesday – Thursday 08:30 – 17:30
Friday 08:30 – 17:00
Saturday 08:30 – 12:00
Entry: free
1 Rue de la liberté, 97200 Fort-de-France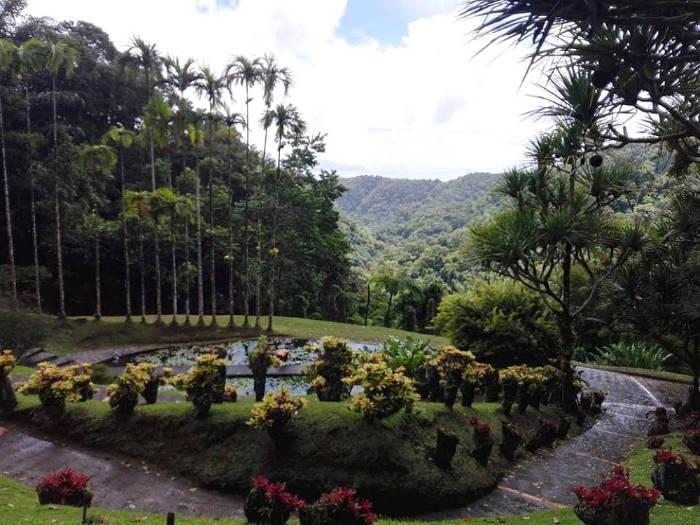 Jardin de Balata (Balata garden)
Balata garden is one of the most popular botanical gardens in Martinique, located to the north of Fort-de-France, about 15 minutes away by car. It was created in 1982 by Jean-Philippe Thoze, passionate landscape designer and gardener, who had been travelling for many years and collecting different plants. He settled the garden around the creole house of his grandparents. This garden is an oasis of peace, where you can find beautiful trees and flowers from all over the world.
Monday – Sunday 09:00-16:00
Entry:  adults 14 €, children 8€
Route de Balata, 97234 Fort-de-France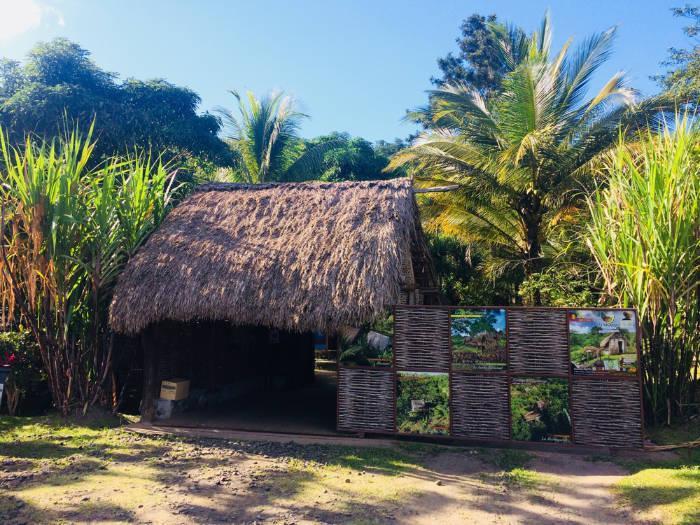 La Savane des Esclaves (Savannah of Slaves)
This park is a reproduction of a typical slave village. A guided tour takes you through the history of Martinique and the era of slavery. On the way, there are many panels containing interesting information, and huts revealing the daily life of slaves, as well as the creole garden with typical local fruits and medicinal plants they planted.
Monday – Sunday 09:00-12:30, 14:00 – 17:30
Entry: adults 12 €, children 8 €
La Savane des Esclaves, Quartier La Ferme, 97229 Trois-Îlets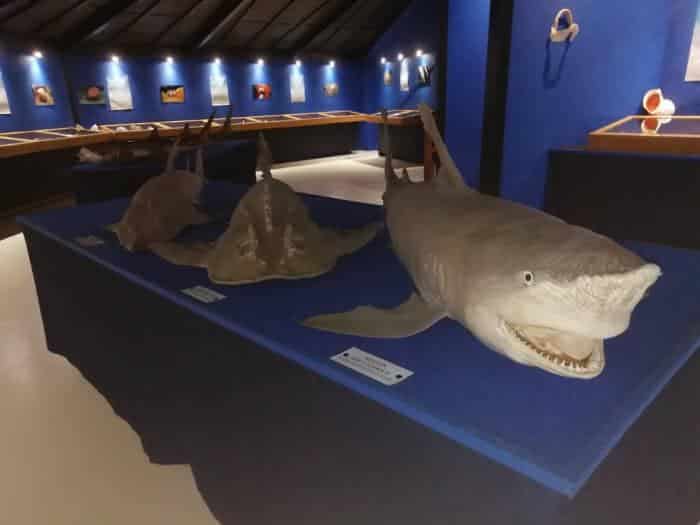 Musée des Coquillages et de la Mer (The Seashells and Sea Museum)
This museum was founded by a passionate man who created very interesting collection of sea life. There are about 2000 different species including shells, animals, corals and much more. All species were found all over the world while about 700 are from the West Indies.
Everyday: 09:00 – 18:00
Entry: Adults 5 €, Children 3 €
Village de la Poterie, 97229 Trois-Îlets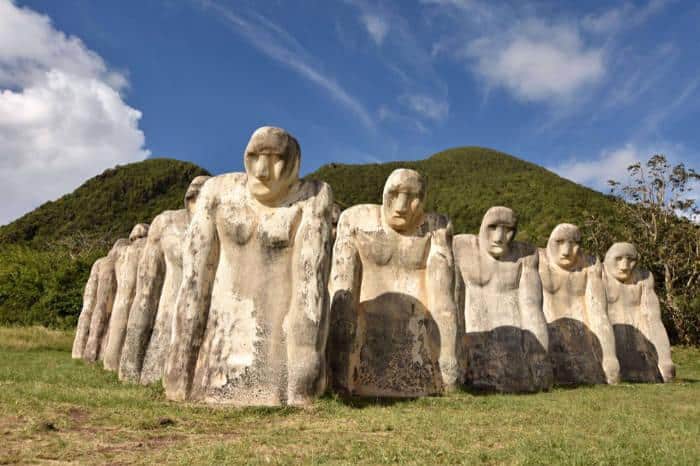 Cap 110
This memorial located in Anse Cafard in Diamant was created by Laurent Valère in 1998 to mark the 150th anniversary of the abolition of slavery. It is composed of 13 statues representing crowds of anonymous victims of the slave trade. They are heading in direction of east-southeast 110° to Gulf of Guinea in Africa,  where the boats bringing over 300 slaves originated and were shipwrecked on the rocks during the storm.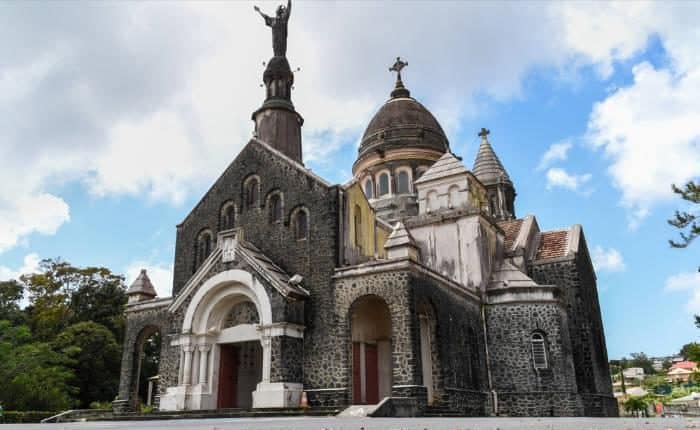 Eglise du Sacré Cœur (Fort-de-France, Balata)
Eglise du Sacré Cœur is located in the heights near to Fort-de-France on the Route de la Trace. It is a replica of a famous church in Paris – Le Sacré Coeur in Montmartre. However, this one is five times smaller than the original. It was built in 1925, funded by the donations and  built from the help of local people and it has been serving holy masses until today. This replica is often visited by tourists, who can also admire the panoramic view of the bay of Fort-de-France and Trois-Îlets.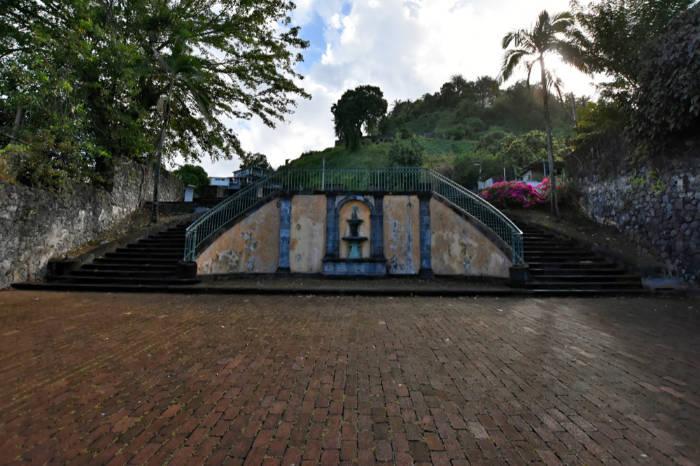 Théâtre de Saint-Pierre (Saint-Pierre Theatre)
Ruins of this grandiose theatre are situated in Saint-Pierre, which used to be a prosperous city and a cultural centre of the island. It had a capacity of 800 people and hosted mainly theatre troupes from France. The building was erected in 1786 and was a replica of theatre in Bordeaux. During the 19th century it was reconstructed many times due to damage caused by cyclones but in 1902 it was completely destroyed. Today, the ruins are a popular sight and a French historical monument.
Nonstop
Entry: free
Rue du Théatre, 97250 Saint-Pierre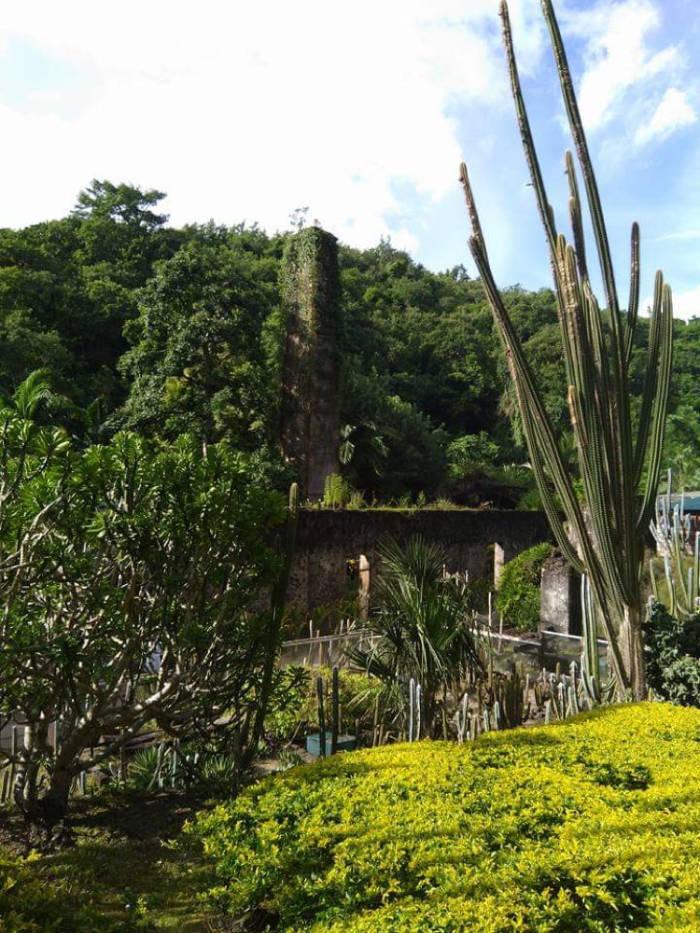 Zoo de Martinique (Zoo of Martinique)
Situated on the North Caribbean coast in the remains of the oldest dwelling in Martinique – Habitation Latouche (1643). Here you will find species of animals native to the island as well as those from different continents. Didactic paths and well-maintained gardens with different plants make it a pleasant walk. This is a great place to spend the afternoon with your family.
Monday – Sunday 09:00-18:00
Entry:  adults 16,50 €, children 9 € for annual pass
Zoo of Martinique, Anse Latouche, 97221 Le Carbet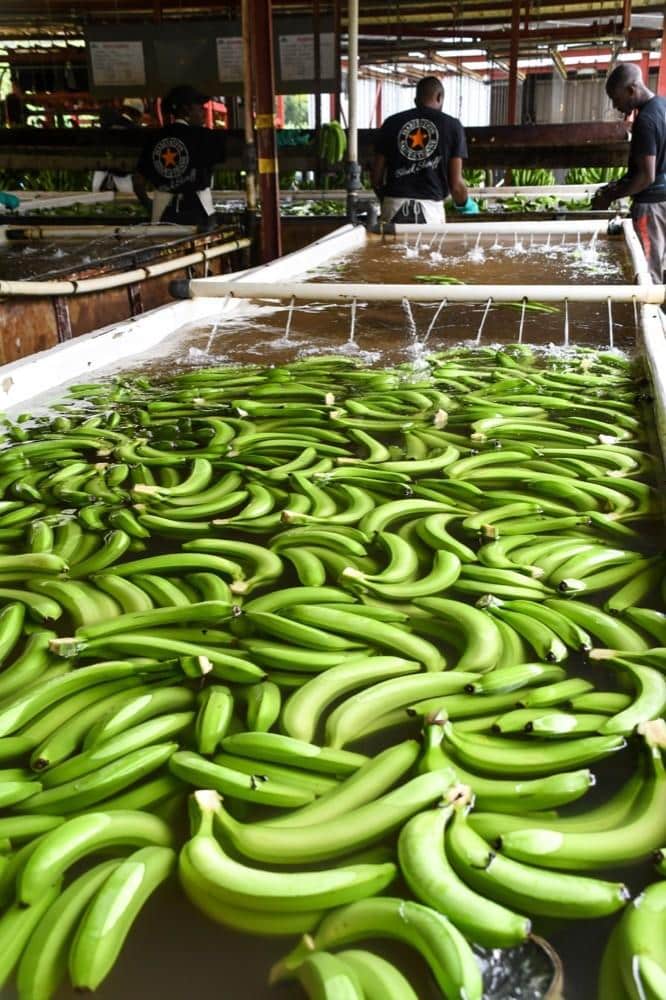 Habitation Belfort
Habitation Belfort is a banana plantation of 65 hectares, located in the centre of the island. A little train takes you through the plantation and the guide will explain to you all there is to know about bananas. After you arrive at the station you can see the whole export preparation process, including cutting, washing and packing. At the end of the tour, there is a tasting of bananas and different banana products.
Tuesday – Saturday 09:00-12:00
Entry: adults 13 €, children 6 €
Habitation Belfort, 97232 Le Lamentin